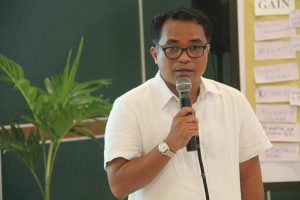 BUTUAN CITY – "We should be reminded of the very purpose why we are working in this department; it is to develop lives and facilitate sustainable change."
This was the encouraging words of Promotive Services Division Chief Jean Paul S. Parajes during the conducted training on project development and management for the staff of the Department of Social Welfare and Development's (DSWD) Sustainable Livelihood Program (SLP), November 4-8, 2019.
In his message, Parajes further encouraged the project development officers to always think of SLP program participants' welfare to achieve the Department's goal to improve the wellbeing of poor families.
"A skilled development officer who is mindful of the needs of the communities is a great instrument in achieving the mandate of DSWD," added Parajes.
The five-day workshop aimed that the field implementers be trained on the concepts and principles of project development and management to facilitate their respective communities effectively and lead the latter on having sustainable livelihood that would eventually address the continuing poverty they face.
To achieve this, the participants were reoriented on the cycle of project development and management as well as the five major stages of SLP process – pre-implementation, social preparation, resource mobilization, project implementation, and participant mainstreaming.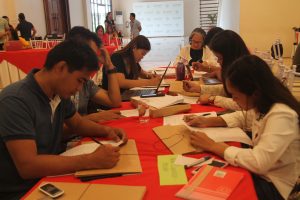 Introduction of new livelihood models particularly on market trend, fisheries, agriculture, and eco-tourism was also discussed through representatives from partner agencies. These include the Department of Trade and Industry (DTI), Bureau of Fisheries and Aquatic Resources (BFAR), Department of Tourism (DOT), and Technical Education and Skills Development Authority (TESDA).
"These livelihood models would be replicated for better livelihood ideas for our 2020 implementation,' said Regional Program Coordinator Mary Ann Manla.
Private business entity from Davao City John and Marga Nursery Farm also presented discussions on the method of coffee farming.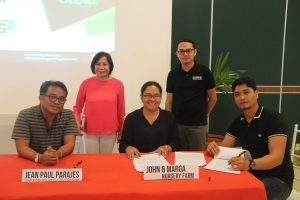 John and Marga Nursery Farm, represented by its Operations Manager Jocelyn Mamar, inked a memorandum of understanding with DSWD.
Both parties recognize the need to strengthen the economic capacity of the Pantawid Pamilya beneficiaries by providing them skills enhancement, farm techniques in producing high value crop coffee, and capacity building geared towards the development of community-based and market-driven micro-enterprises.
The activity ended with sessions on technical writing and message designing.