The Department of Social Welfare and Development Caraga bagged the Best Operations Team award for the Regional Program Management Office (RPMO) of Pantawid Pamilya Program, during the 2nd Semester National Systems Consultation Workshop last November 19-22 at Linden Suites, Pasig City.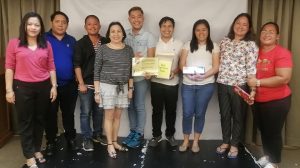 The Field Office has been taking significant steps over its 11 years of regional program implementation, covering 174,381 households, or 93.05% of the targeted 187,404 households, across the five provinces of the region, as of September 2019.
Through the leadership of Regional Director Mita Chuchi Lim, the Team was able to effect various innovations and accomplishments on its systems, policies, processes, linkages, and in serving its partner beneficiaries.
With the systems and policies promulgated by the National Program Management Office (NPMO), there are areas which the Team deems important to complement. The eight (8) innovations include the Family Development Session Information System (FDS-IS) – a proto-system which served as baseline in the reengineering of FDS-IS at the NPMO leve;.
"As our Field Office coped with the demands of the times, strategies were employed and integrated in our systems to excellently deliver its mandate and eventually provide not just better, but best quality of life to the poor, vulnerable, and disadvantaged sectors in Caraga," Dir. Lim said.
Moreover, for the second time, the Best Regional Grievance Officer award was given to John Ralde Felias.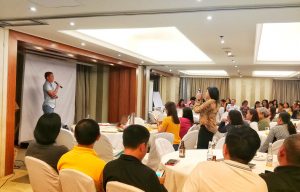 "He is committed and compassionate in serving the clientele and the Pantawid Pamilya program in general since 2014. He contributed greatly in the efforts of our Provincial Operations Offices' in lobbying of the passage of the Provincial Ordinances on Cash Card Pawning," Crislea Celeste, Regional Program Coordinator, said.
The passage of these provincial ordinances is an initiative of the region to sanction loan sharks who accept pawning using Pantawid cash cards as collateral.
As for the Gender and Development (GAD) aspects of the program, the Field Office also got three recognitions, namely:
Creative Initiative in Client-Focused Gender Mainstreaming – This is through building the knowledge and capabilities of the Pantawid Parent Leaders in combating Violence Against Women and Children (VAWC) and toward advancing gender equality and women empowerment;
Effort in Promoting Youth Empowerment among Pantawid program beneficiaries through Gender Sensitivity Trainings; and
Recognition of Mr. Oliver Salino, Regional GAD Focal Person, being a member of the National Gender and Development Resource Pool (NGRP) of the Philippine Commission on Women (PCW) and his continuous and unwavering efforts in promoting Gender Equality.
"All these won't be possible without the support from the top management and our immediate supervisor. I just hope that this national accreditation from the Philippine Commission on Women will be felt down to the grassroots level by providing sound technical assistance to our partner LGUs," Salino said.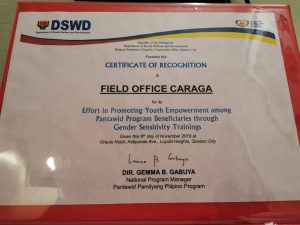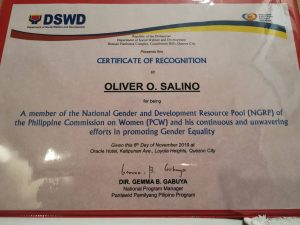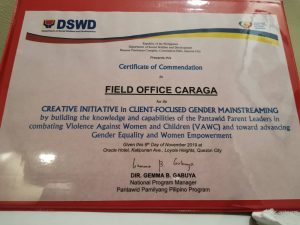 Through the years, DSWD Caraga Pantawid Pamilya team has developed a duly approved service brand condensed as SERVE 1st – giving identity to the team as servant leaders. "This is a reminder of who we are, what we do, and how we do it; imbibing the client-centered value, serving first all the time. This mantra is manifested in the activities conducted and/or facilitated over and beyond the expected roles and functions of the program's workforce," Celeste concluded. ##(Social Marketing Section/DSWD Field Office Caraga)