Albert Einstein, a great physicist once said, "Only a life lived for others is a life worthwhile."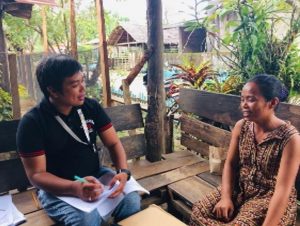 This saying has been proven true by the 632-strong Pantawid Pamilyang Pilipino Program staff from DSWD Field Office Caraga. Over the years, they have, time and again, offered their steadfast commitment and untiring service to almost 180,000 Pantawid Pamilya beneficiaries in the region.
Abiding the service brand SERVE1st, condensed by the Regional Program Management Office (RPMO), the Pantawid staff have become the Program's front liners in the field, especially in the administration of the Social Welfare and Development assessment using the SWD Indicator (SWDI) tool. The enhanced SWDI tool is used to determine and monitor the progress of the beneficiaries' well-being and facilitate grassroots case management. The results will also serve as the baseline data of the beneficiaries in the program's implementation.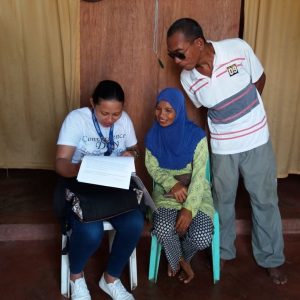 "I can honestly say that my eyes have seen both beautiful and heart-breaking conditions of our beneficiaries during the administration of the SWDI. There are times that I get stressed and drained from work, but the thought of my family is the source of strength, happiness, and inspiration. They keep me going," Maricel Asidella, Municipal Link (ML) assigned in Dapa, Surigao del Norte, shared.
In 2019, the field offices were given the task to conduct a SWDI re-assessment for the 4.4 million Pantawid beneficiaries in the country. According to Jean Paul Parajes, DSWD FO Caraga Promotive Services Division Chief, it is appropriate for the Program to conduct the administration of SWDI to have an "updated data of target households, analyzed and visualized for the consumption of case managers, policy makers, and other stakeholders."
As public servants, it was both a challenge and a blessing for the staff to serve, giving their best efforts in delivering quality service, even in far-flung and isolated areas like Barangay Roma in Basilisa, Dinagat Islands.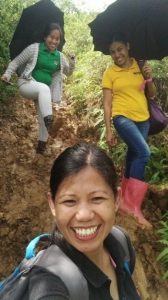 According to Heide Madelene Ebueza, Municipal Link assigned in Basilisa, PDI, it is a privilege to render her time in serving the poor and vulnerable sectors in the community and that it is very fulfilling to listen to praises spoken about how the government has addressed their struggles.
As of December 31, 2019, Field Office Caraga has been able to administer the SWDI assessment to 89.93% of the total beneficiaries of the program in the region. This is higher than the required target of 70% by the Central Office. The RPMO is targeting to hit the 100% by the end of the first quarter this year. This goes to show that when work is paired with enthusiasm and genuine service, it produces good results.
"I know that this is an additional responsibility added to our shoulders, but I am hoping that we do our best to deliver this service efficiently," Parajes added.
Indeed, Albert Einstein was right in saying that life is only worthwhile when it is lived for others. ##(Social Marketing Section/DSWD Field Office Caraga)
Photo Credits:
Maricel Asidella – Dapa, Siargao
Heide Madelene Ebueza – Basilisa, PDI
Mark Cuyno – Sta. Monica, Siargao