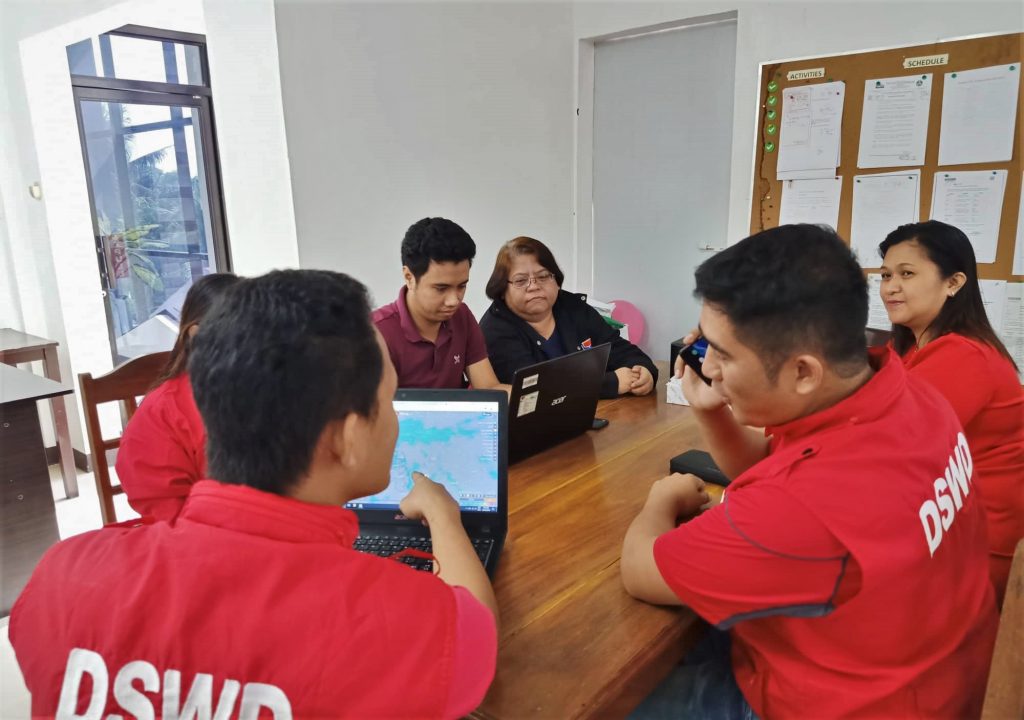 DSWD Field Office Caraga's Quick Response Team (QRT) referred to as the Angels in Red Vests by DSWD Secretary Rolando Joselito Bautista, are usually seen working even during the weekend, and during holidays.
In times when there are disasters/calamities hitting Caraga Region, and even if typhoon warnings are already lifted, these Angels in Red Vests still render their service to our fellow Caraganons, by bringing the latest updates, providing reports to the Central Office and to the different partners and stakeholders.
The QRT at the Field Office constantly coordinates with the LSWDOs and LDRRMOs for the provision of real-time updates and information of the different disasters/calamities. With the QRT working well with its partners, the impact (damage to property and injury – loss of life) of these disasters/calamities which has affected Caraga in the past has been reduced. During relief operations, the QRT has also made the augmentation of food and non-food items to affected cities/municipalities readily available and delivered fast.
Serving the people is the number one priority of these Angels in Red Vests. For these angels, DSWD has a different meaning – DSWD means DOMINGO SABADO WALAY DISKANSO (NO REST EVEN ON SUNDAYS AND SATURDAYS), especially during times of calamities.
These angels in red vests truly demonstrates the "Maagap at Mapagkalingang serbisyo"  to the Filipino People.