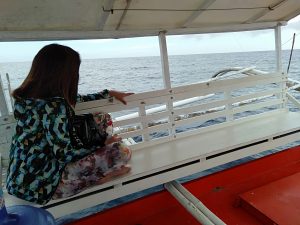 Sitting under a waiting shed a few meters from the shore, an old man watched from a distance as an outrigger boat slowly approached the island where he lived. He was not expecting a guest on their humble abode that day.
Romeo Caunsad Sr., 65, squinted as he watched the boatman carefully maneuvered the twin-engined banca not to hit huge rocks lurking below the clear and crystalline waters around the island.
It was noon when the vessel finally reached the white, sandy beach of Anajawan, an island barangay of General Luna, Surigao del Norte.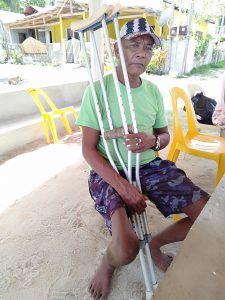 Romeo, who has been a cripple for 10 years now, grabbed his crutches as he greeted the unlikely guest — an employee of the Department of Social Welfare and Development (DSWD), who have been locating senior citizens like him for assessment, which is done to locate those senior citizens who will qualify for the Social Pension for Indigent Senior Citizens Program (SocPen).
Romeo is just one of the thousands of senior citizens in the country waiting to be included in DSWD's SocPen, a program that provides monthly stipend amounting to P500 to augment the daily subsistence and other medical needs of indigent senior citizens.
Though a little bit nauseated from the one-hour rough boat ride from mainland Siargao, Joyce Rojo, a Project Development Officer of DSWD Field Office Caraga, wasted no time in searching senior citizens in Barangay Anajawan.
Joyce first gathered residents under the waiting shed to conduct brief orientation about the program; and at the same time coordinated with some barangay officials to help her locate the households of senior citizens in the barangay.
Afterwards, she conducted house-to-house visit to validate the senior citizens in her list.
Validation process
During the validation, Joyce interviewed each senior citizen to know his/her living condition and to assess if they are qualified for the said program. All information is recorded using the General Intake Sheets (GIS), which will be brought back to the Field Office in Butuan City for data entry and updating.
During the interview, a senior citizen will be asked if he/she has a regular source of income, is receiving regular support from children or relatives, or if he/she is a receiving regular pension from the Social Security System, Government Service Insurance System, or other insurance companies.
After the interview, the senior citizen would then affix his/her signature or thumbmark on the GIS to attest that all the information he/she provided are true and correct and that he/she was not forced to do so.
According to DSWD's Memorandum Circular No. 4 series of 2019, eligible for the program are senior citizens who are 60 years old and above; frail, sickly or with disability; no pension from government agencies or any other insurance company; no permanent source of income; and no regular support from their family for their basic needs.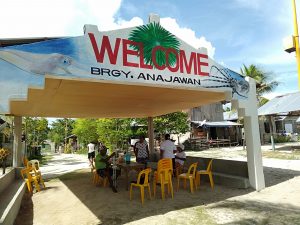 High hopes
During the interview, Romeo, who is a widower and a father of eight, said he has no work, thus he sometimes has to go around his neighbors just to ask for food.
But after hearing about the Social Pension Program, he is now hopeful that he will be qualified to be a beneficiary.
"Kaluy-an sa Ginoo, excited ako karajaw. Kung maswertehan nga madawat ako (With God's blessing, I am hopeful and excited to qualify for the program)," Romeo said.
The said program is in line with the fulfillment of the government's obligation to the most vulnerable sector through social protection, and for the full implementation of Republic Act 9994 or the Expanded Senior Citizens Act of 2010.
In 2019, DSWD Caraga was able to serve 143,774 Social Pension beneficiaries, disbursing over 840 million pesos of its budget in all 73 cities/municipalities in the region. For 2020, DSWD Caraga targets to serve 170,000 beneficiaries.
DSWD Field Office Caraga, with standing orders from DSWD Central Office, has made sure that all senior citizens qualifying, has been validated first, before they are included in the program.
Now that the senior citizens in Barangay Anajawan have been validated, all they have to do is wait for the list of the qualified individuals for the program.
As the validation ended, Rojo bade goodbye to the seniors and wished them well on their everyday life in the pristine island.
With high hopes, Romeo waved goodbye to the hardworking government employee who headed back to mainland Siargao to continue conducting validation to hopeful seniors like him.