All adventures, especially into new territory, are scary. – Sally Ride.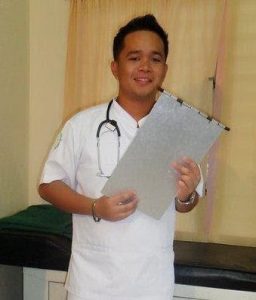 Year 2011 was the year for him. It was the year he finished his bachelor's degree in Nursing at Central Mindanao University. At the tail-end of that same year, he passed his Nursing Licensure Exams.
Riding the nostalgia of those achievements, employment would be his next target. And rightfully so, the 23-year old Glen Blair Sayawan was employed at the Department of Social Welfare and Development (DSWD) as a Community Facilitator of the Modified Conditional Cash Transfer for Indigenous Peoples (MCCT-IP) in San Miguel, Surigao del Sur.
MCCT-IP is an approach anchored on the goals of the Pantawid Pamilyang Pilipino Program in the hope of strengthening its coverage by targeting the most vulnerable and disadvantaged groups in the society.
"Murag 99% sa akong nakat-unan sa eskwelahan wala nihaum sa akong trabaho. Kadtong mga scrub in, scrub out napondo sa sa pagkakaron (99% of what I learned in the academe hasn't been fit for my work. Scrubbing in, scrubbing out went to the storage for now)," Sayawan said.
Like a blank canvass, everything needed to start from scratch. Trainings and technical assistance provided by the Department allowed him to understand everything that he needs to acquire to be an effective CEF.
Glen always loved to be around people. "Sauna gusto gyud nako mahimong maestro pero wala ko gitugtan sa akong ginikanan. Ganahan gyud ko magtudlo ug karon nasinati na ni nako tungod sa pagpahigayon sa Family Development Sessions (I wanted to become a teacher but my parents discouraged. Teaching has always been my passion, and now I am able to experience it during the conduct of Family Development Sessions)," Glen added.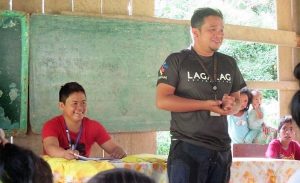 Back when he was still a student, Glen loved Community Health Nursing more than Medical Nursing. That may be the precedence why he readily traded his immaculate white uniform, working in a hospital setting, and opted to work in the field – with the people in the community. Transition was rough but worthwhile.
Eight years, nine municipalities and still no signs of slowing down. Glen has sonce been an effective Community Empowerment Facilitator. Though he was unable to practice his profession, there is no denying that Glen is having no regrets of working with DSWD. ###(Social Marketing Section/DSWD Field Office Caraga)
Credits: Roselyn Salaum, Municipal Link