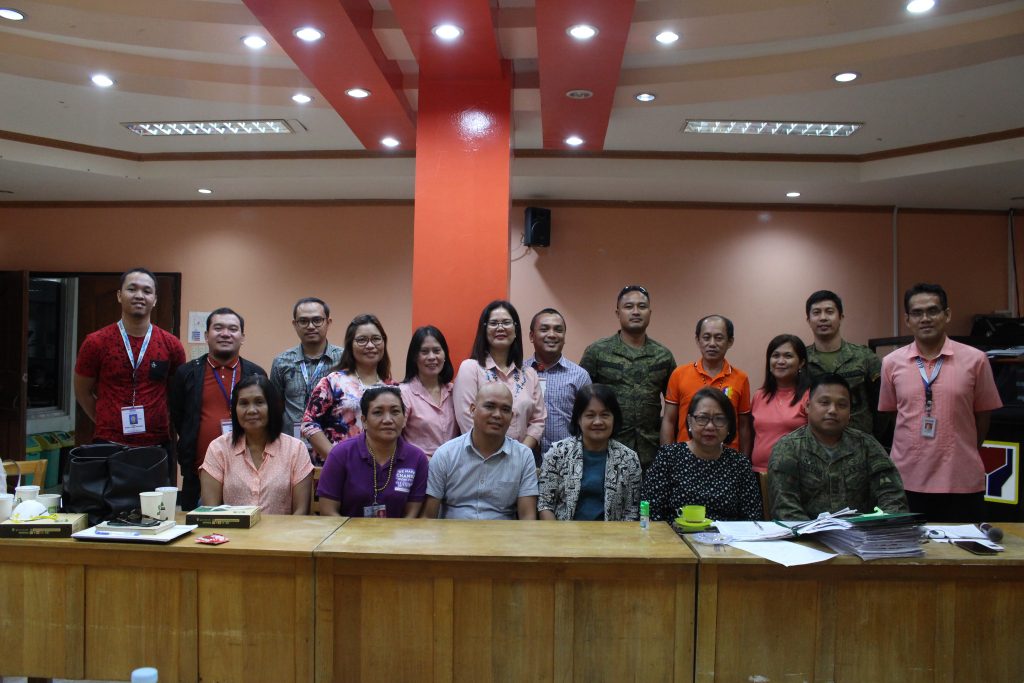 The Department of Social Welfare and Development (DSWD) Field Office Caraga led by Regional Director Mita Chuchi Gupana-Lim, conducted a coordination meeting last March 11, 2020 at the DSWD FO Caraga Conference Hall.
The purpose of the meeting was aimed in addressing the Social Disorganization which has displaced 35 families (191 individuals) in the community at Sitio Simuwao (KM-9), Lianga, Surigao del Sur.
It was attended by LTC Joey Baybayan of the Army's 3rd Special Forces Battalion (3SFBn), Provincial Social Welfare Office (Surigao del Sur) represented by Hershey Nunez, Lianga Municipal Social Welfare and Development Officer Melita Encenzo, and the focal persons of the different programs and services of DSWD.
Agenda during the meeting are the following:
• Plight and status of the Internally Displaced Persons (IDPs) in the affected communities;
• Possible intervention/services for the affected families, and;
• Plans on how to address the cause of the recurring incidents of displacement in the affected communities.
DSWD have committed to deliver a number of social services to the IDPs of KM-9 as its contribution to the institutionalization of Executive Order No. 70 which aims for a "whole-of-nation" approach to end local communist armed conflicts.
The Whole-of-Nation approach addresses the root cause of insurgencies, internal disturbances and tensions, and other armed conflicts and threats by prioritizing and harmonizing the delivery of basic services and social development packages by the government, facilitating societal inclusivity, and ensuring active participation of all sectors of the society in the pursuit of the country's peace agenda.
Last March 09, 2020, DSWD field office Caraga provided 245 Family Food Packs (FFPs) amounting to Php 88,273.50 and on March 17, 2020 the field office distributes Non-Food Items (NFIs) namely Hygiene Kit, Sleeping Kit and Kitchen Kit amounting to Php 99, 690.50 pesos. Each family were given 2-weeks' worth FFPs and NFIs.
Each kit contains the following: Family Food Pack- 6 kilos rice, 4 canned sardines, 4 canned corned beef/meatloaf, and 6 sachets instant coffee/oatmeal drink; Sleeping Kit- 1 blanket, 1 Plastic Mat, 1 Malong, and 1 Mosquito Net; Hygiene Kit- 1 Bucket, 5pcs Toothbrush, Toothpaste, 1 bottle of Shampoo, 1 Bath Soap, 1 Laundry Soap, 8 pcs Sanitary Napkin, 2pcs Comb, 1 Shaving Razor and 1 Nail Cutter; Kitchen Kit- 1 set Dinning Utensils and 1 set Cooking wares.
DSWD will continue to render quality service with a heart to the Caraganons, wherever and/or whoever they are.