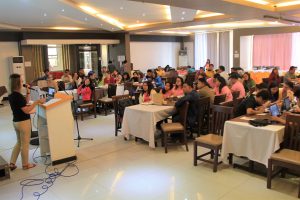 BUTUAN CITY – To ensure that employees give value to the data privacy rights of the program participants, the Department of Social Welfare and Development (DSWD) Field Office Caraga, through the Sustainable Livelihood Program conducted a training on data privacy policy and sharing protocol for the program's project development officers on March 2 to 6, 2020.
The five-day training aimed to equip technical staff and field implementers with the knowledge on how to protect all personal, sensitive personal, and privileged information collated during the implementation of the program's different processes. This training is in compliance with the Republic Act (RA) No, 10173, or otherwise known as Data Privacy Act (DPA) of 2012.
The activity was loaded with discussions on data processes, security measures, and protocols to guarantee the program's effective implementation of the DPA of 2012. Mechanisms and processes on how to safeguard the personal and privileged information of the program beneficiaries.
Further, the staff were also given time to draft their action plans and plot systematic ways of disclosing or sharing data on implemented livelihood projects.
"As field implementers, we acquire a lot of personal and sensitive information from our program beneficiaries. Hence, it is our responsibility to know about good personal data privacy practices to keep our participants safe," Project Development Officer Irene Joy Rañises said.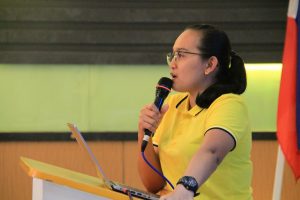 During the training, technical staff from the Regional Program Management Office (RPMO) were also able to tackle the newly-issued Memorandum Circular (MC), series of 2019 among the field staff.
The DPA of 2012 is a law that seeks to protect all types of information; may be it private, personal, or sensitive.