BUTUAN CITY- Residents of the Department of Social Welfare and Development's Home For Girls (HFG) Caraga – one of the Residential Care Facilities of the Agency, extended their help by producing face masks, to combat the threats posted by the COVID-19 virus.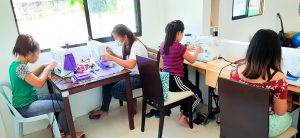 The residents of HFG, under the supervision of their Center Head, Marissa Garay, sewed face masks that will be used by DSWD front liners, who are on risky situations after several hospitals and pharmacies in the region are out of face masks. DSWD workers are providing several services to the public, and without available face masks, they are at risk of acquiring the disease once they come in contact with the COVID-19 carrier.
The residents are producing two types of face masks, one is the single-ply face mask that costs 15.00 pesos and the other one is the double-ply face mask for 25.00 pesos each. These are readily available to DSWD workers who would like to avail them.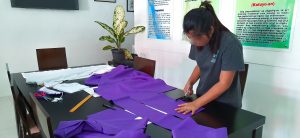 As of today, there are already more than 300 face masks produced by the HFG and are delivered to the Crisis Intervention Unit and Protective Services Division of the DSWD FO Caraga to be used by the social workers or by the Social Welfare And Development (SWAD) front liners.
The income generated from this initiative will be given to the residents who sewed the face masks. The residents also provided face masks for their families and to the staff of the center.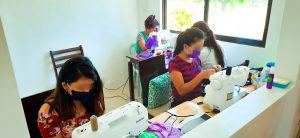 This initiative teaches the residents the importance of responding to the needs of other people, or the community, especially in times when everyone needs to come together for a much bigger cause. It also teaches the young residents that there is no simple or small act of kindness, especially if it is for the welfare of the majority.
DSWD, through the HFG is trying to restore hope amidst the challenges the world is facing right now. The agency also reminds the public to do their part and stop putting themselves, and the community, in harm's way.  People are reminded to follow certain protocols like handwashing, using of face mask, social distancing, and simply staying at home, to eliminate the chances of spreading the COVID-19 virus. ###