The Department of Social Welfare and Development (DSWD) Field Office Caraga, as the lead agency of the Regional Inter-agency Committee against Trafficking and Violence against Women and their Children (RIACAT-VAWC), conducted a three-day Strengthening Cum Team Building Activity participated by the focal persons of the different agencies comprising the committee, last March 5-7, 2020 at Inajakan Resort, Cantilan, Surigao del Sur.
The said activity served as the venue in threshing out issues and concerns in consonance with Gender-Based Violence issues on women and children, updating on the accomplishment relative to the Committee's Strategic Plan, and assessing on the actual performance of the Committee as per key result areas.
RIACAT-VAWC Caraga ensures the effective implementation of the Anti-Violence Against Women and their Children (RA 9262), Expanded Anti-Trafficking Law (RA 9208 as amended by RA 10364 also known as Expanded Anti-Trafficking in Persons Act of 2012.), and the Anti-Child Pornography (RA 9775) at the regional level.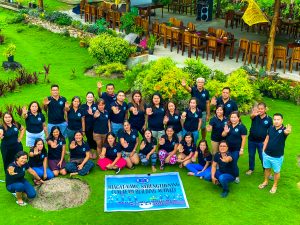 The committee crafted a Strategic Plan as basis for its programs and services along its key result areas including advocacies of its services. The plan also indicates the prevention, protection, recovery, rehabilitation and reintegration, prosecution and law enforcement, participation, and networking – which plays an important part in its services.
The conduct of the said activity strengthens the relationship between agencies in ensuring the delivery of services and creating new initiatives and good practices in responding and solving issues on VAWC, Trafficking, and Child Pornography. ###