Amid all these emergency subsidy brouhaha, a few made a difference by showing that honesty is still the best policy in these trying times.
As businesses were closed, public transportation halted, and people lose their jobs and livelihood due to the COVID-19 pandemic, the government acted right away by implementing the Social Amelioration Programs (SAP), through an Emergency Subsidy Program (ESP) for 18 million Filipino households/families whose lives are greatly affected by the Enhanced Community Quarantine (ECQ).
SAP is mandated by the Bayanihan To Heal As One Act, which was signed by President Rodrigo Duterte last March 25, 2020.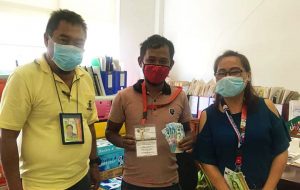 With the guidelines on hand, the Department of Social Welfare and Development (DSWD) Field Office Caraga immediately coordinated with the 73 Local Government Units in the region to prepare for the implementation of the program.
With a limited budget that only cover 492,758 families in the region, the identification process was hectic. Low-income or poor families who were the most affected were the identified beneficiaries. And with so limited slots, people were clamoring to be identified and qualified to receive the subsidy.
But even though people wanted to have a crack at the Php5,000 outright cash assistance, there were those honest enough to report duplication of subsidy received. Some Caraganons who received the emergency subsidy twice showed honesty by returning the extra amount, which they said should be given to other poor households.
In a Facebook post by Tandagcity Cswdo, a member of the Pantawid Pamilyang Pilipino Program (4Ps) returned the Php5,000 to Tandag City Social Welfare and Development Office (CSWDO) last April 22, 2020.
Alicia A. Astodillo, a resident of Sitio Banahao, Barangay Maitum, Tandag City, went to the CSWDO to return the Php5,000 that her husband received from SAP. She handed the cash to CSWD Officer Tessie S. Buniel.
"Kinasingkasing ko gayud ini na pag uli sa cash. Pasayloa gayud ako kung nadawat ini ng ako bana. Ako gayud ini i uli nang bukal sa ako kalooban (I am returning this cash heartily. I am sorry that my husband received the cash. I am returning this willfully)," Astodillo said.
In another post by Tandag City CSWDO on social media, a certain Jimmy S. Gracia of Barangay Mabua, "wholeheartedly" returned the P5,000 since his wife is a public school teacher.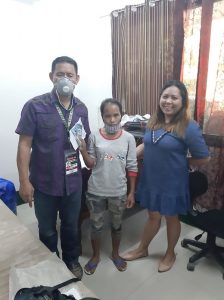 In Esperanza, Agusan del Sur, a Manobo woman, who is a member of the 4P's Modified Conditional Cash Transfer Program for Indigenous Peoples (MCCT-IP), Zygene Perez, returned the Php5,000 to the local government unit of Esperanza.
Under the SAP guidelines, 4Ps members are also qualified for the cash aid, but their Php5,000 assistance are distributed straight to their cash cards. There are instances that other members of their families are also listed to receive the subsidy, which is the cause of the duplication of grants received.
Based on the guidelines, a household is excluded from SAP if they have already availed of other subsidy from other agencies, one of its members is a government employee, and if the family is financially stable.
In Butuan City and in Veruela, Agusan del Sur, fellow Caraganons, who refused to be named, returned the SAP cash aid, saying that they are financially stable and that more poor families need the said subsidy.
They are calling for other families with independent financial capacity, who are listed as beneficiaries of the program, to waive the Php5,000 as such amount is intended to poor families affected by the pandemic.