With everyone feeling the impact of the Enhanced Community Quarantine due to the COVID-19 pandemic, the Department of Social Welfare and Development (DSWD) Field Office Caraga, started its Social Pension for Indigent Senior Citizen's program payout for the first semester (January-June) starting last April 16, 2020 at the various cities and municipalities in the region.
The Social Pension Payout for 2020 was supposed to be started last March but because of the threats posted by the COVID-19, scheduled payouts were placed on hold. This was to ensure the safety of the beneficiaries of the program, especially that there was no clear understanding yet of the threats of the disease during that time.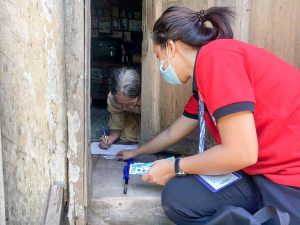 Social Pension for Indigent Senior Citizen's program is part of government's strategy in helping the elderlies in need by giving financial assistance. A grant worth five hundred pesos (500.00 php) per month is given to qualified senior citizens who are indigent. The program is in line with the Republic Act (RA) 9994 or also known as the Expanded Senior Citizens Act of 2010.
As stated on Section 2 of the said RA, Indigent Senior Citizen, refers to any elderly who is frail, sickly or with disability, and without pension or permanent source of income, compensation or financial assistance from his/her relatives to support his/her basic needs, as determined by the Department of Social Welfare and development (DSWD) in consultation with the National Coordinating and Monitoring Board.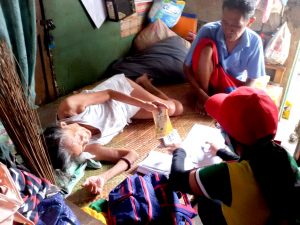 As of this moment, a total of 33,484 beneficiaries have already received the grants amounting to three thousand pesos (3,000 php) per senior citizen in Agusan del Norte, 2,205 in Agusan del Sur, 11,234 in Dinagat Islands and 5,885 in Surigao del Norte.
For Surigao del Sur, the funds are already transferred and ready to be distributed to the beneficiaries. Since the region is still under the Enhance Community Quarantine, the grants were delivered to the doorsteps of the beneficiaries to avoid mass gathering. For the record, Caraga region has 157,586 registered beneficiaries for Social Pension for Indigent Senior Citizens.
The DSWD FO Caraga is requesting every beneficiary of Social Pension to stay at home and wait for the designated field staff of the agency to distribute their grants. The agency is now speeding up the process of payout to help the elderlies in this time of pandemic.###