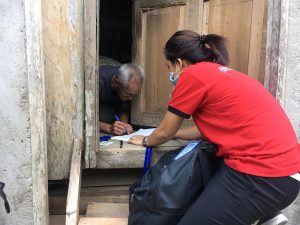 The Department of Social Welfare and Development (DSWD), together with the 73 local government units (LGUs) in Caraga Region, have served more than 140,000 beneficiaries of the Social Pension Program for Indigent Senior Citizens for the first semester of 2020.
As of May 20, 2020, a total of 143,302 out of the 170,000 target beneficiaries were served, leaving 26,698 beneficiaries who are yet to be paid (payouts are still ongoing)
Though Social Pension payouts were delayed due to Covid-19 pandemic, the DSWD Field Office Caraga and the Local Social Welfare and Development Offices worked hand-in-hand to expedite the distribution of the Php3,000 semestral grants to qualified poor senior citizens.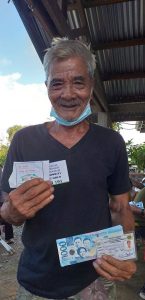 To hasten the distribution, DSWD and LGUs conducted house-to-house payouts and payouts in covered courts (depending on viable conditions per municipality/city), provided that beneficiaries wear face masks and observe social distancing to prevent the spread of coronavirus among senior citizens, who are most susceptible of the disease.
In Agusan del Norte province, a total of 33,574 beneficiaries were served; 36,468 in Agusan del Sur; 11,239 for the Province of Dinagat Islands; 25,811 in Surigao del Norte; and 36,210 in Surigao del Sur.
The Social Pension program provides a monthly stipend amounting to Php3,000 (Php500 per month) to augment the daily subsistence and other medical needs of indigent senior citizens. This is in line with the fulfilment of the government's obligation to the most vulnerable sector through social protection, and for the full implementation of Republic Act 9994 or the Expanded Senior Citizens Act of 2010.
Eligible for the program are senior citizens who are 60 years old and above; frail, sickly or with disability; no pension from government agencies or any other insurance company; no permanent source of income; and no regular support from their family for their basic needs.