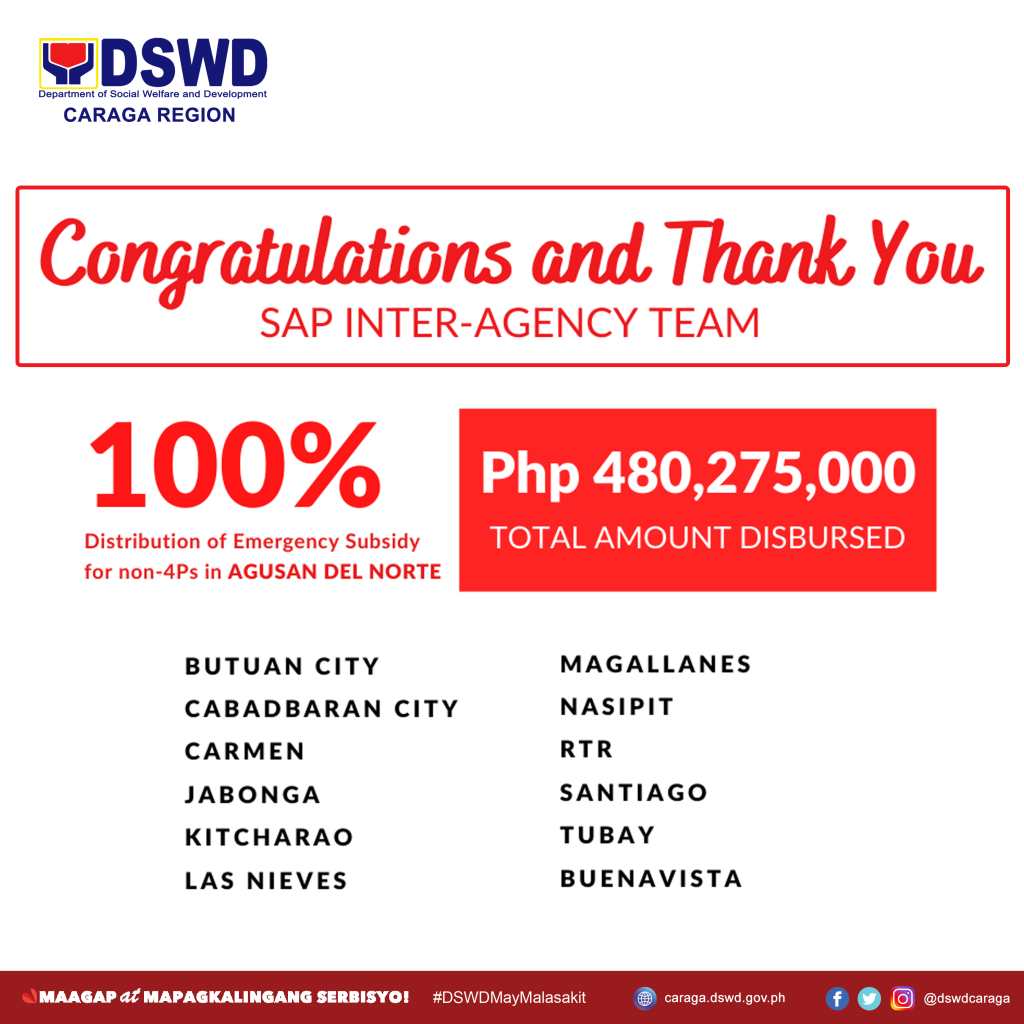 Caraga Region— Department of Social Welfare and Development Field Office Caraga completes the distribution of the emergency cash subsidy under the Social Amelioration Programs (SAP) first tranche. All 73 cities and municipalities in the region have accomplished 100% of their total targets for the Emergency Subsidy Program (ESP).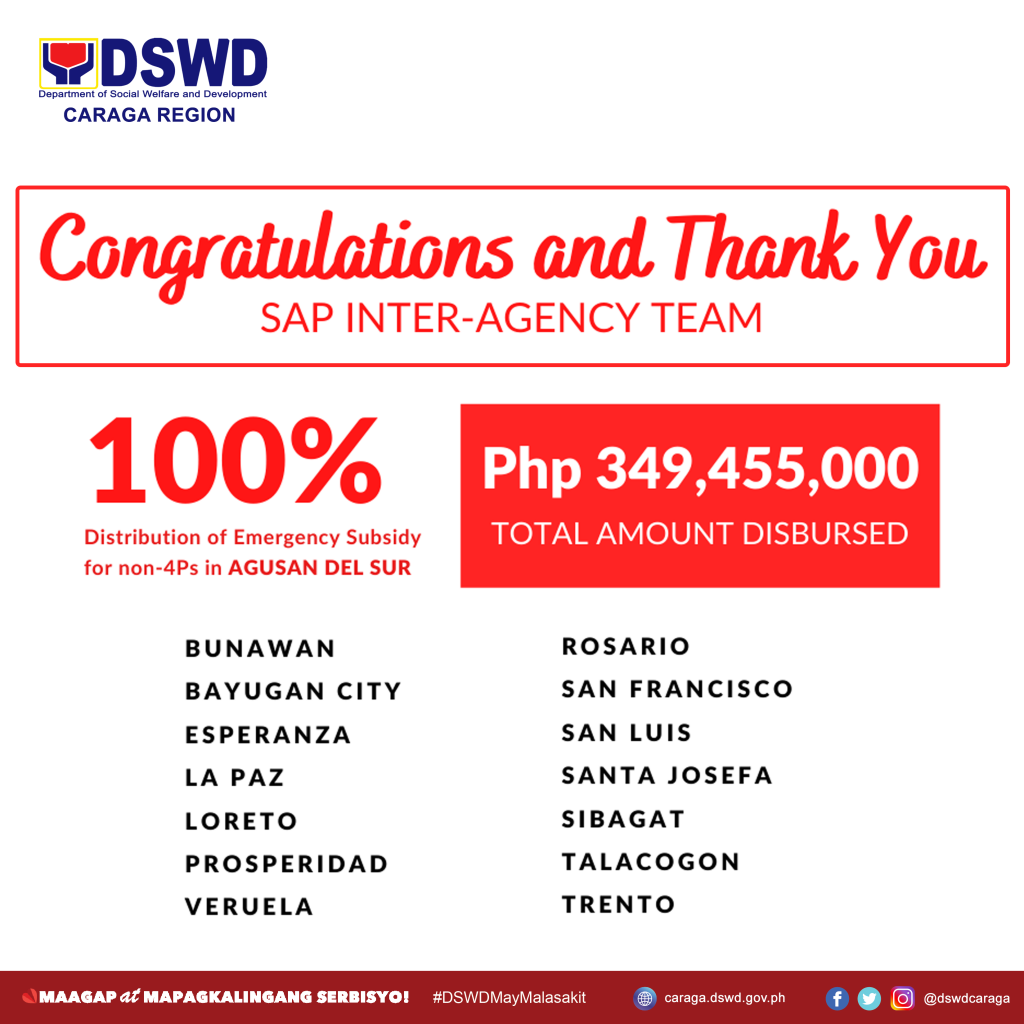 Caraga Region served a total of 305,096 low income families who are Non-Pantawid Pamilyang Pilipino Porgram (Non-4Ps) beneficiaries, amounting to Php 1,525,480,000.00. This was divided to the five provinces namely: Agusan del Norte, Agusan del Sur, Surigao del Norte, Surigao del Sur, and the Province of Dinagat Islands. Agusan del Norte was allotted 96,055 slots, and has the largest number of beneficiaries among the provinces.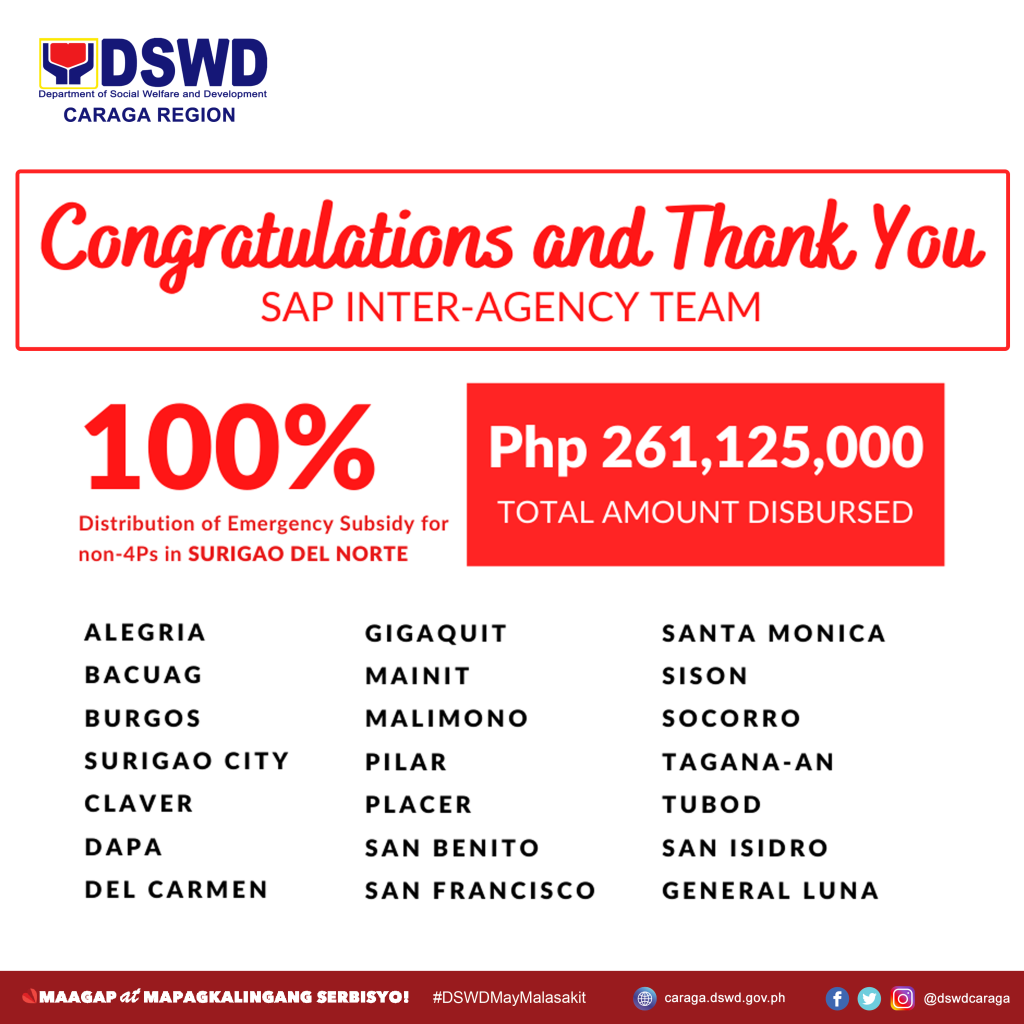 The Emergency Subsidy Program (ESP) through SAP of DSWD, is a cash subsidy granted under R.A. No. 11469, to the families qualified as "low-income-households" that are most affected by the virtual economic standstill and most vulnerable to the economic slowdown resulting from the COVID-19 crisis and are now unable to earn for their daily sustenance under the stay-at-home or community quarantine conditions.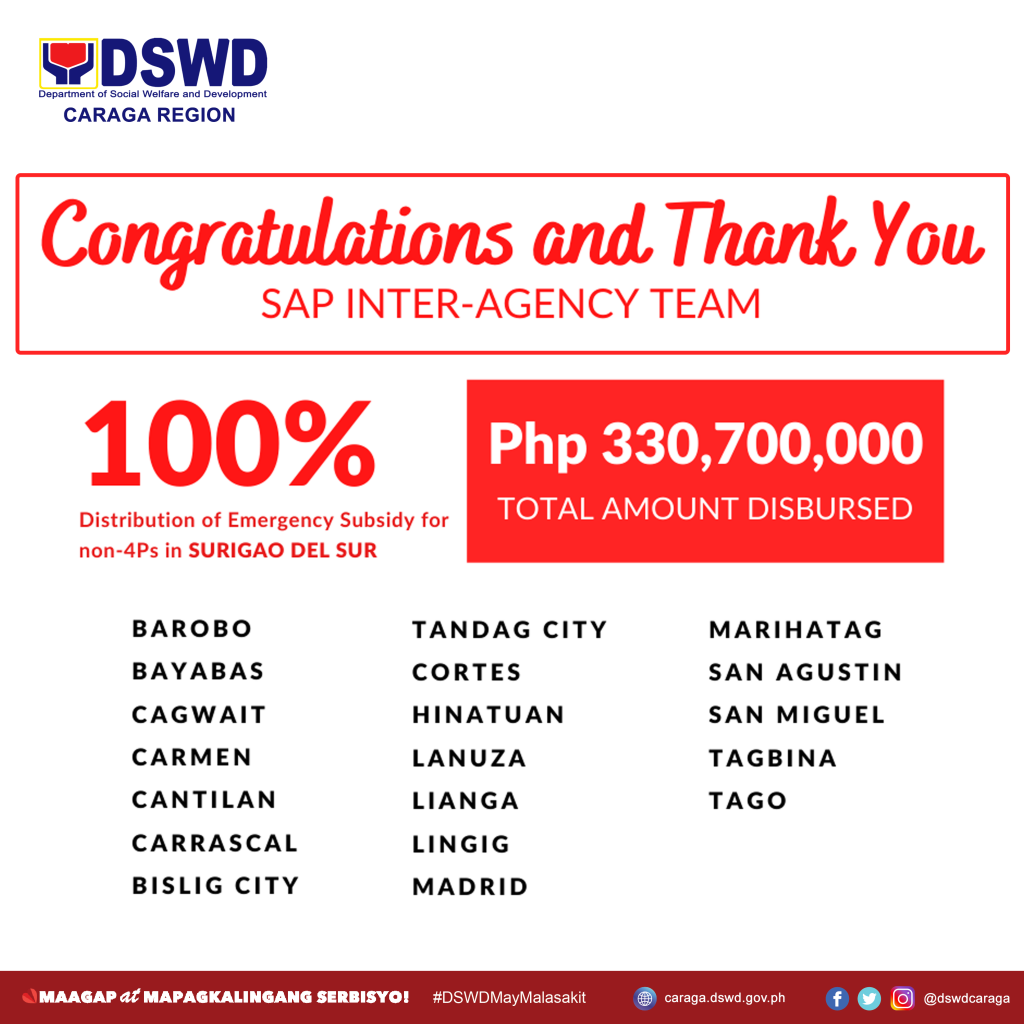 The subsidy in Caraga Region was pegged at Php 5,000.00 based on the prevailing regional minimum wage rate. This addressed the basic needs of a family like food, medicine, toiletries, and other basic necessities.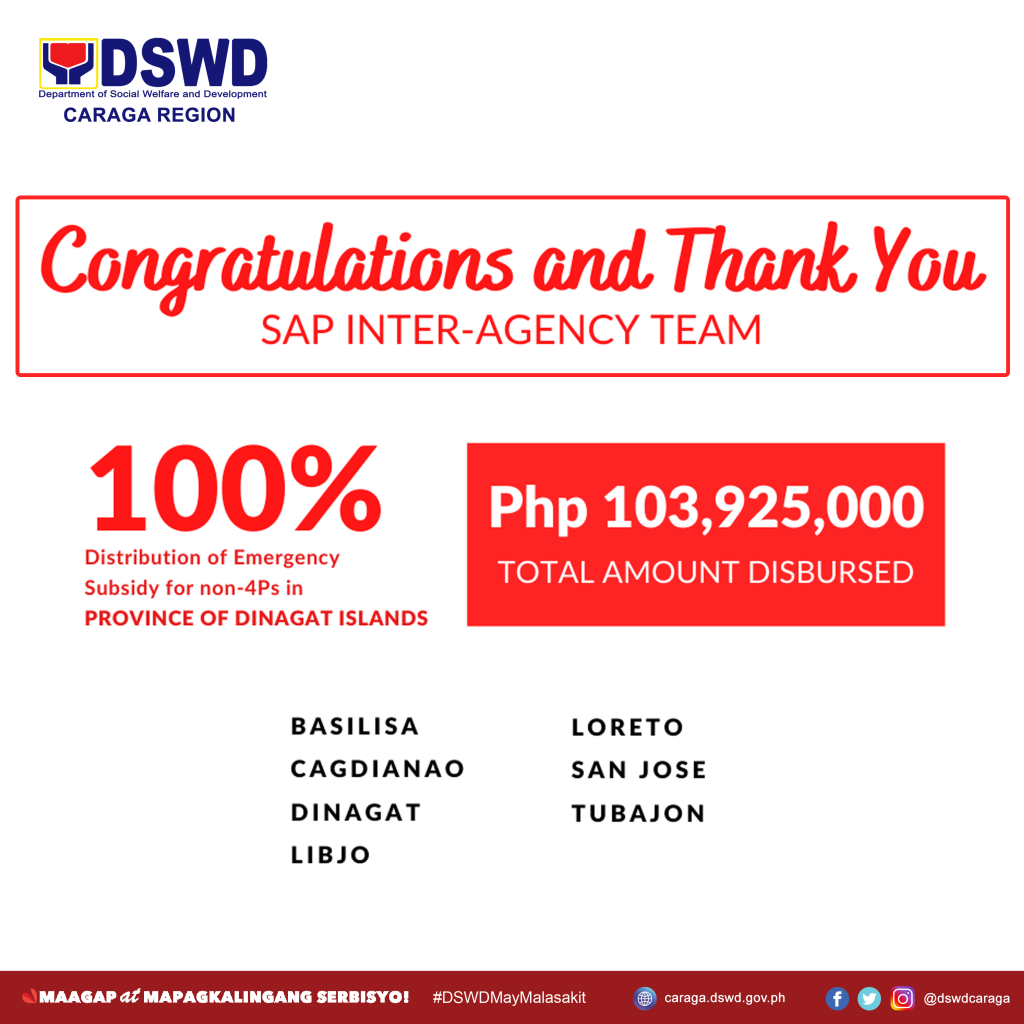 DSWD has earlier commended the Local Government Units (LGUs) in Caraga for their prompt and efficient implementation of SAP. As early as April 08, 2020, several LGUs have already started delivering the financial aid to Non-4Ps beneficiaries, the municipality of Malimono, and Surigao City are among them.
Among all the regions in the Philippines, Caraga is one of the few that was able to finish the distribution within the period allotted. This was made possible by the strong partnership between DSWD Field Office Caraga, the Local Government Units, PNP, AFP, DILG, and the different agencies that took part of the implementation of the Social Amelioration Programs.