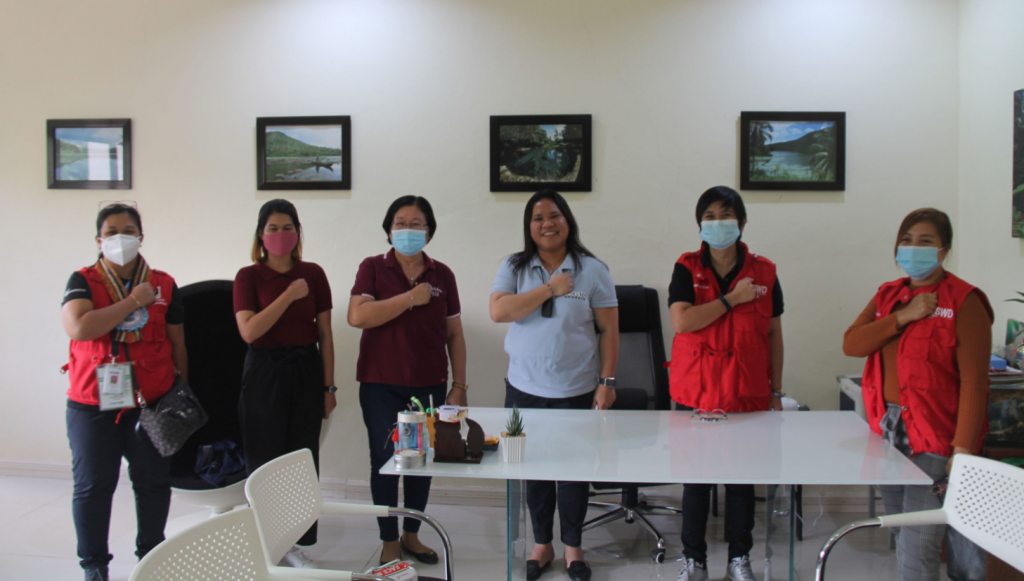 Caraga Region— Women leaders of the Municipalities in Caraga region was hailed by Department of Social Welfare and Development (DSWD) Assistant Secretary Rhea Peñaflor as Social Welfare Champions, during her visit to Caraga last July 25 and 26, 2020.
DSWD Assistant Secretary for Specialized Programs, Rhea B. Peñaflor, together with a DSWD Field Office Staff visited municipalities in Caraga to revisit their initiatives and strategies in the implementation of the Social Amelioration Programs (SAP), specifically for the Emergency Subsidy Program (ESP), and the different programs and services of the Department.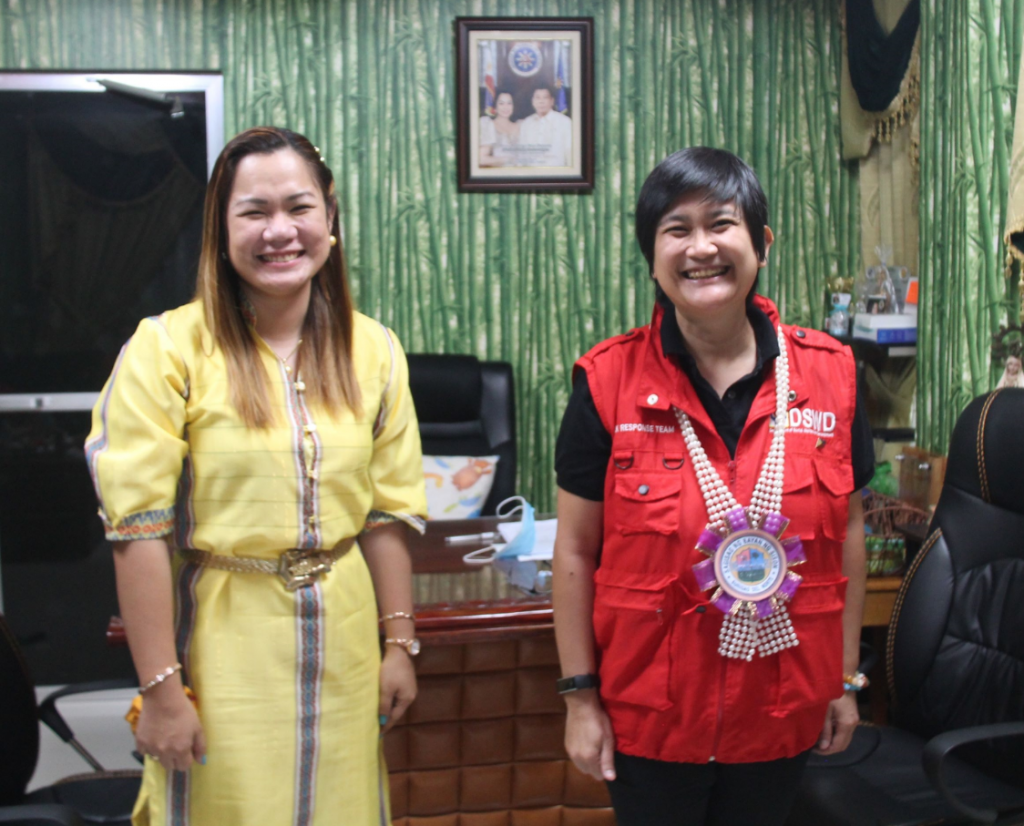 The team visited two municipalities in Surigao del Norte, namely, the Municipality of Sison and Tubod (July 25) and Bayabas, Surigao del Sur (July 26). Peñaflor was impressed of the initiatives done by the Local Government Units (LGU), specifically by the Local Chief Executives, Mayor Karissa R. Fetalvero-Parania (Sison), Mayor Richelle Romarate (Tubod), and Mayor Maria Clarita G. Limbaro (Bayabas), during the SAP implementation.
"I am thankful for our partners, who are empowered women mayors for championing social welfare programs for the benefit of your constituents especially in the efficient implementation of SAP," Peñaflor said.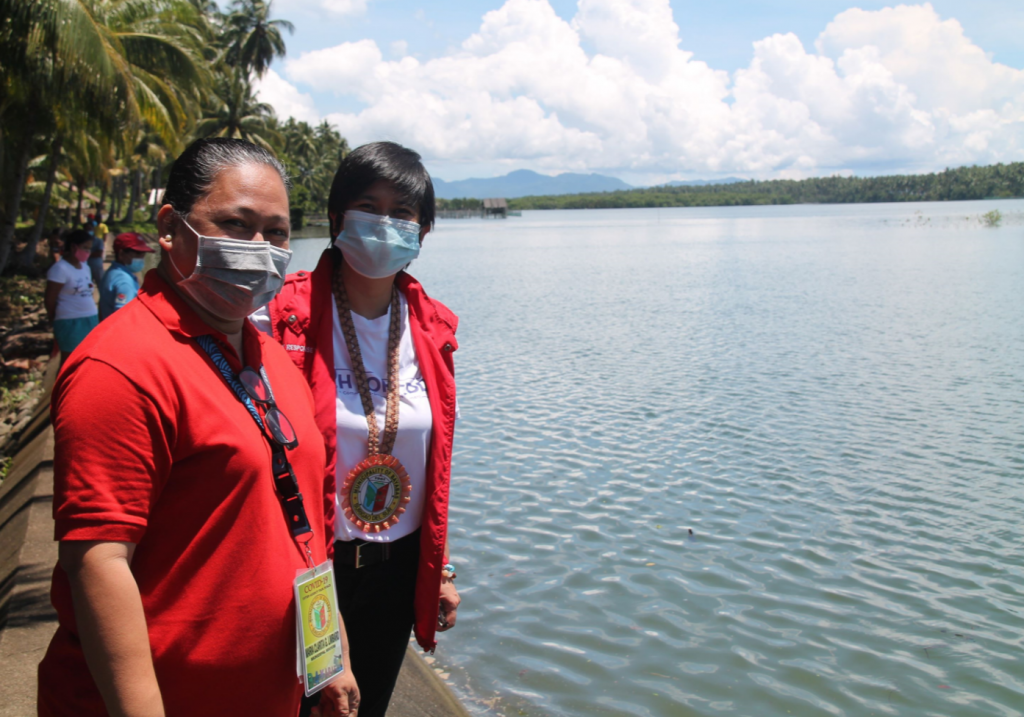 The LGUs played an important role in ensuring prompt distribution of the financial aid to eligible beneficiaries of the region. In fact, Local Government Units (LGUs) of Caraga region were commended by DSWD in using different strategies and initiatives that hasten the distribution of SAP-ESP to low income-households who are affected by the enhanced community quarantine brought by the coronavirus disease 2019 or known as COVID-19.
The strategies and initiatives crafted by the LGUs did not only hasten the distribution but also helped in the process of identifying the eligible beneficiaries of the program. Some of these strategies were addressing complaints and queries from their constituents, ensuring the needs of those who were not covered by the program, and many more.
With this, Caraga Region has been hailed as the Top Performing Region in the SAP-ESP distribution all over the Philippines. And this was made possible by the partner-stakeholders who made sure to deliver prompt social welfare services to Caraganons.