The Department of Social Welfare and Development (DSWD) Field Office Caraga conducted a Two-Day Activity on Strengthening Regional Committee Secretariats' Strategies in the New Normal Times from September 17 to 18, 2020 at the Conference Hall, DSWD Regional Office.
The two-day activity was attended by the regional representatives and/or focal persons of the Agency from the  Regional Committee for the Welfare of Children (RCWC), Regional Juvenile Justice and Welfare Council (RJJWC), Regional Inter-Agency Committee Against Trafficking-Violence Against Women and their Children (RIACAT-VAWC), Regional Inter-Agency Committee- Filipino Family, Regional Inter-Agency Committee- Senior Citizen, Regional Committee on Disability Affairs (RCDA) Regional Disaster Response Committee (RDRC), and Youth.
Due to the pandemic that the country currently faces, those in government are challenged to come up with a strategic plan that will not hinder the operations of the different programs, services, and advocacies despite the mandatory health protocols on social distancing and limitations on social gatherings.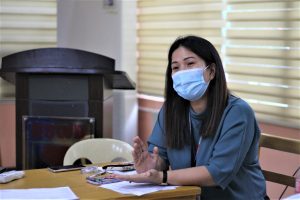 The activity served as a venue for the regional committees of the Agency to substantially discuss the needs and Key Action Points (KAP) generic to the tasks, functions, and operations of the committees in the New Normal.
DSWD FO Caraga came up with a plan to rightfully modify and adapt to such changes while applying appropriate and responsive approaches and strategies without prejudice to the core mandate and functions of the existing sectoral committees.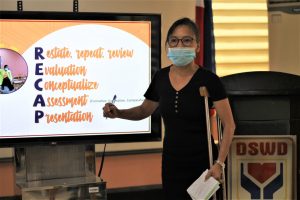 The training was designed to understand the different challenges the participants faced and the Key Action Points needing attention. Highlighted during the activity were the Best Practices of the different committees for replication, assess the challenges encountered by the committees, identify areas needing improvement, and identify relevant digital skills useful or applicable during this time.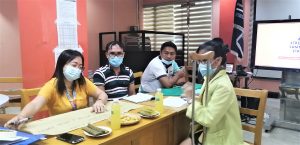 At the end of the activity, the participants were able to come up with a plan of action and strategies, and finalized an action plan that would concretize the tasks, functions, operations, time frame, and budget to fully operationalize the results of the activity.
Jessie Catherine Aranas, Protective Services Division Chief, expressed her elation on the conduct of the said activity during her closing remarks. She hoped that the participants would take into heart the learnings during the said training.
Aranas highlighted the word COVID which meant C -hange for what's better, O -vercome any hindrance, V -irtual activities must be capitalized, I -nstitutionalize standards for new normal strategies, and D -evelop more responsive approaches.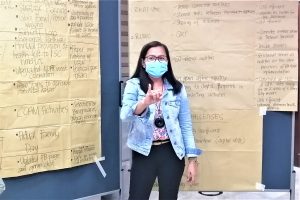 Despite the pandemic, DSWD FO Caraga is passionately crafting new ways and ideas to reach to the community and its beneficiaries and to never stop in giving the kalinga at pagmamahal brand of service, even with the different challenges.###