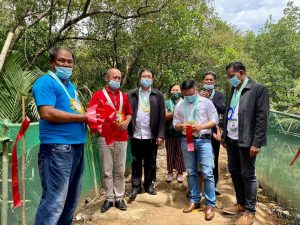 The Department of Social Welfare and Development (DSWD) Field Office Caraga, through the Sustainable Livelihood Program (SLP), and the Department of Environment and Natural Resources (DENR) Caraga spearheaded the turnover of two agroforestry projects to associations in Cantilan, Surigao del Sur and Prosperidad, Agusan del Sur on September 7 and 8, respectively.
In Barangay Magasang, Cantilan, Surigao del Norte, some 45 members of the Tigpanalipod nan Katunggan sa Magasang Association (TIKAMA) will be benefitting from a mud crab production project. The organization opted to venture into mud crab production because their area is located near the katunggan or wetlands – which is the preferred habitat of mud crabs.
Other than this, the demand for mud crab in Cantilan and other areas in the Caraga Region has also been increasing rapidly making it more potential to grow and trade mud crabs.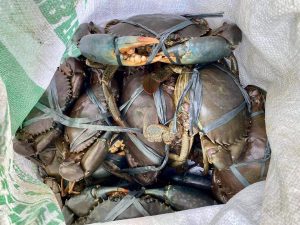 TIKAMA Secretary Rutchelle Dumadara said that the said project has been of help to them and to their community especially in boosting their income.
"Nakatabang ang project sa amo kay taas ang demand ini ug nakabaligya na sab kami. Nakatabang na ini sa komunidad. An amo production na okay-okay na pud siya, nakatabang na sa income sa mga miyembro (This project has helped us a lot especially that there is a high demand for [mud crabs] and in fact, we were already able to sell some [mud crabs]. This has already supported the community. Our production is better now and has improved the income of the members," Dumadara shared.
The mud crab production project, which costs PHP 675,000, includes a one-unit vehicle that will be used by the association to directly deliver their products to target markets.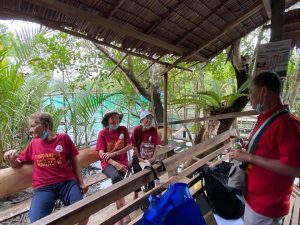 Meanwhile, the Ago Magsaysay Agrarian Reform Beneficiaries Multipurpose Cooperative (AMARBEMCO) in Prosperidad, Agusan del Sur received a rubber cuplump trading project amounting to PHP 1,050,000. AMARBEMCO is composed of 70 farmer members.
The association has chosen to engage in this project because they already have an existing rubber plantation that was previously awarded by the DENR. Further, the barangay and other areas in Agusan del Sur is also known for its vast supply of rubber cuplumps.
Like TIKAMA, AMARBEMCO's project also covers a one-unit vehicle that will be used by the association to collect rubber cuplumps and deliver them to buyers.
AMARBEMCO Chairperson Bebylyn Villarta shared her struggles during the implementation stage and expressed her gratitude to the DSWD-SLP and DENR. She said that this project has been realized with the help of the two agencies.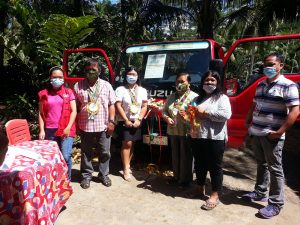 "Dili baya lalim magmando sa kadaghanan. Dili pud sayon musubay sa procurement kay kung masayop ka, impas ka sa COA. Pero kani tanan nahuman ug naabot sa amo ang project. Dako kaayo mo og tabang. Salamat (It is difficult to lead a huge group. The procurement process was also challenging to manage because once you commit a mistake, you will be made accountable by the COA [Commission on Audit]. Despite the hardships, we were still able to have this project. You have been of great help to us. Thank you!)," Villarta said.
The aforementioned agroforestry livelihood projects are a result of the partnership forged by DSWD and DENR on December 14, 2018. This collaboration between the two agencies aims to alleviate poverty by capacitating vulnerable communities residing in upland and coastal areas and providing them with livelihood opportunities.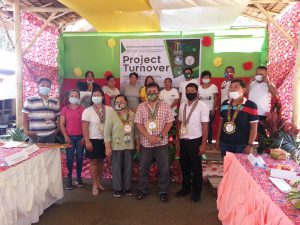 DSWD placed this special project under the management of SLP because the program primarily focuses on the provision of livelihood and economic opportunities to poor and disadvantaged sectors.
A total of PHP 20M was allocated for this partnership project to fund 24 people's organizations (PO) in the provinces of Agusan del Norte, Agusan del Sur, and Surigao del Sur.#