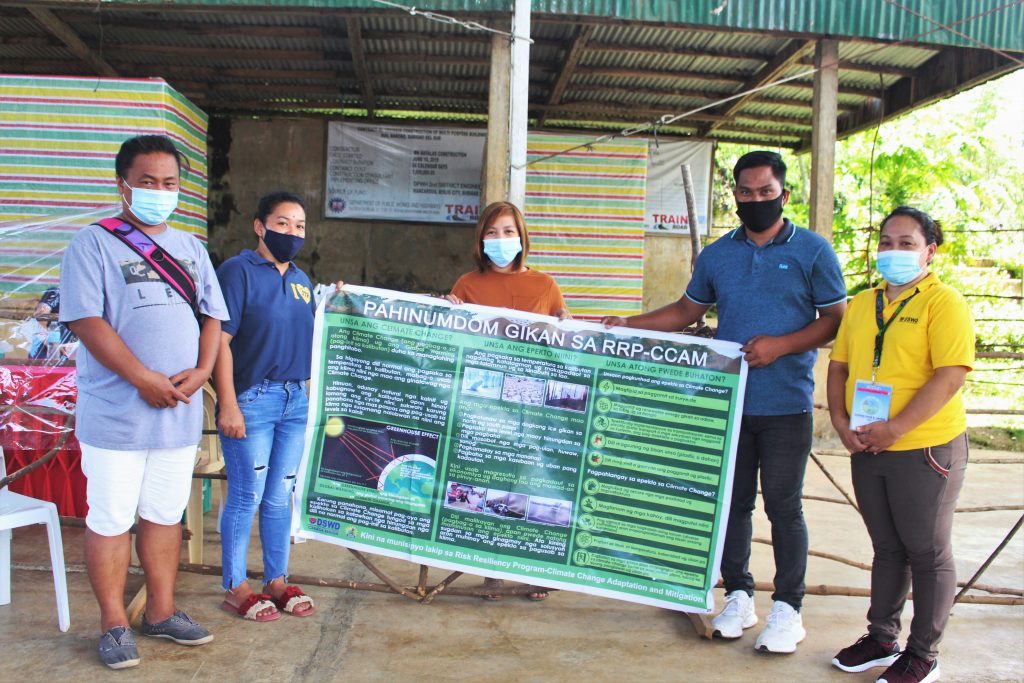 To strengthen the information dissemination, the Department of Social Welfare and Development (DSWD) Field Office Caraga distributed Climate Change Adaptation and Mitigation (CCAM) information board to several Local Government Units (LGUs) in Caraga region.
Since 2019, the field office has been distributing Information, Education, and Communication materials to communities in order to increase awareness of the general public regarding Climate Change, and on how to adapt and mitigate its effects.
The information boards were disseminated to targeted Barangay Local Government Units (BLGUs) and LGUs to reach communities vulnerable to the effects of Climate Change. These communities are usually situated in critical watershed and have high susceptibility or exposure to hazards such as: Drought, Strong winds, Flooding, Rain-induced landslides, storm surge, and other effects brought about by the phenomenon.
To date, DSWD Field Office Caraga has distributed a total of 120 pieces of the information board to several BLGUs and LGUs in the region.