"Naa toy panahon nga si Salvador gitabang kay nalipong na sa kagutom tungod wala mi ikapalit og bugas ug baay ra amoa gikaon adto nga adlaw (There was that time when Salvador almost lost consciousness because of too much hunger, because we could not afford to buy rice and all we had were some root crops for that day)."
Alicia, 55-year old, of Banwaon descent, tells the story of the most difficult times in their lives.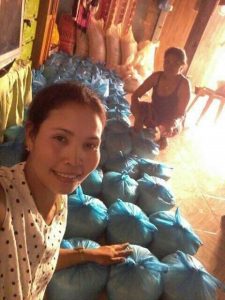 Salvador and Alicia used to live in Santa Rita, San Luis, Agusan del Sur in the 80s. But because of the scarcity of opportunities in their barangay, they transferred to Nuevo Trabajo, another far-flung barangay in the same municipality. There, they engaged into farming, rice planting, and logging. But with threats of insurgency in the area, the couple and their eight children were forced to leave their cultivated land and transfer their residency in Barangay Balit, a more populated and safer barangay.
In Balit, they managed to secure residential lots (ancestral domain) where they built their new house. However, unlike their situation in Nuevo Trabajo they experienced hardships in sustaining their basic needs because the soil is not good for farming. But things had a turnaround when the family was registered as one of the beneficiaries of the Pantawid Pamilyang Pilipino Program (4Ps) under the Modified Conditional Cash Transfer (MCCT) modality.
The modality is designed to reach out to families who are poor, vulnerable and disadvantaged but are not covered of the regular CCT of 4Ps. It is "modified" because the strategy is through CCT but with modifications in terms of targeting, conditionalities, package of benefits and interventions, and modes of implementation.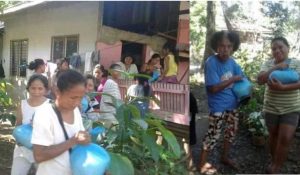 The financial and educational support provided by the Program led them to sustain their children's needs specially on education. Because of this, they were able to send their children to school, and eat rice and a decent viand three times a day. However, during the COVID-19 pandemic, the household was able to witness the difficulty of their neighborhood in buying rice for consumption.
Sharing the same hardship, the family initiated to provide 4 kilograms of rice to each of the 240 indigent and poor households from Barangay Balit. The household believes that people need rice, because it is easier to find viand, especially if you are into farming or can be strategized by the family through their own backyard gardens.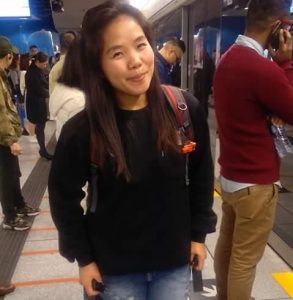 The identification of 240 households was personally done by Alicia and Salvador. Their children initiated the packing and distribution. Dorelyn (3rd child) provided the monetary assistance as she is now presently working in Hongkong as a caregiver. She had a second job and had sidelines to save more for the said purpose. As for the couple, they made sure that they would identify the poorest household who will be able to receive the food assistance.
"Dili mi dato pero nanghatag mi kay nakasabot mi sa kalisud, nakasinati gyud mi niini sauna ug nakabalo ko unsay bation ilabina kung ang pamilya walay kaonon ug kung walay ikapalit ug bugas (We are not that well off, but we extended help because we also went through hardships in the past. We experienced this before and I know how it feels when your family have nothing to eat, or even buy rice)," Alicia shared.
Even in this time of pandemic, the family truly portrayed the heart of giving back with sincerity, and the compassion of being a kaagapay ng pamayanan. Truly a story worth sharing during these trying times. ###(Social Marketing Section/DSWD Field Office Caraga)