With the passage of the 4Ps Act, the Department of Social Welfare and Development (DSWD) Field Office Caraga conducted a virtual orientation on the pilot implementation of Kilos-Unlad (KU) last September 9 at Bayugan City, Agusan del Sur.
Kilos-Unlad is a social case management strategy which aims to guide the households (HHs) in achieving improved well-being, stepping out of poverty, and employing individual/family cooperation.
As provided by Section 4 of the Republic Act 11310, 4Ps shall provide conditional cash grants for a maximum of seven (7) years to improve the health, education, and nutrition aspects of poor Filipino families. Given the reduced amount of years, the KU strategy is derived to guarantee that the HHs are alleviated from poverty and remain non-poor even after the prescribed maximum period for the conditional cash grants.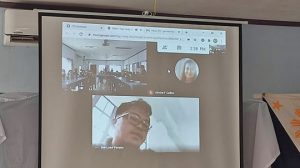 To implement this strategy, a group formation and community building through convergence of programs and services, local government units, and other partner-stakeholders will be initiated, according to DSWD OIC-Assistant Regional Director for Operations (OIC-ARDO) Jean Paul Parajes.
"In preparation for the full operationalization of the modular framework next year, a field testing will be conducted to determine the applicability of interventions to the Program realities," Parajes added.
The Regional Program Management Office (RPMO) headed by Regional Program Coordinator Crislea Celeste, the Provincial Operations Office (POO) Agusan del Sur, and the City Convergence Advisory Committee (CCAC) have identified Barangay Bucac as the prospect of the pilot implementation observing that the LGU has been so supportive with DSWD programs and services, the City Link Officers are registered social workers, and the area is safe and accessible. Moreover, the barangay is placed under community quarantine protocols, has at least two (2) parent group clusters with Level 1, 2, and 3 household subsistence, and has high incidence of gender-based violence case.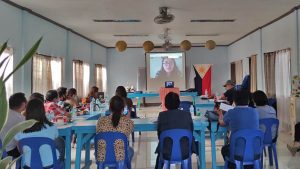 In essence, the KU strategy will provide safeguards, both for the Program and its implementers and the household-beneficiaries, so that the interventions at any form and activities at any given component would be managed for better results and, therefore, be successful in achieving targets. ###(Social Marketing Section/DSWD Field Office Caraga)