Climate Change has been felt all over the world, but the Philippines is one of the countries most affected by it. According to the Philippine Atmospheric Geophysical and Astronomical Services Administration or PAGASA, the warming of the climate system since the mid-20th century is due to human activities. It includes the increase of greenhouse gas concentrations from burning fossil fuels and land-use change.
With the geographical location of the Philippines, over 7000 island-communities are highly vulnerable to the effects of climate change. It is highly probable that sea level rise will happen due to the changing climate, and low-lying islands will face permanent inundation in the future. The combined effects of continued temperature increases, changes in rainfall and accelerated sea level rise, and tropical cyclone including the associated storm surge would expose coastal communities to threat to life and property.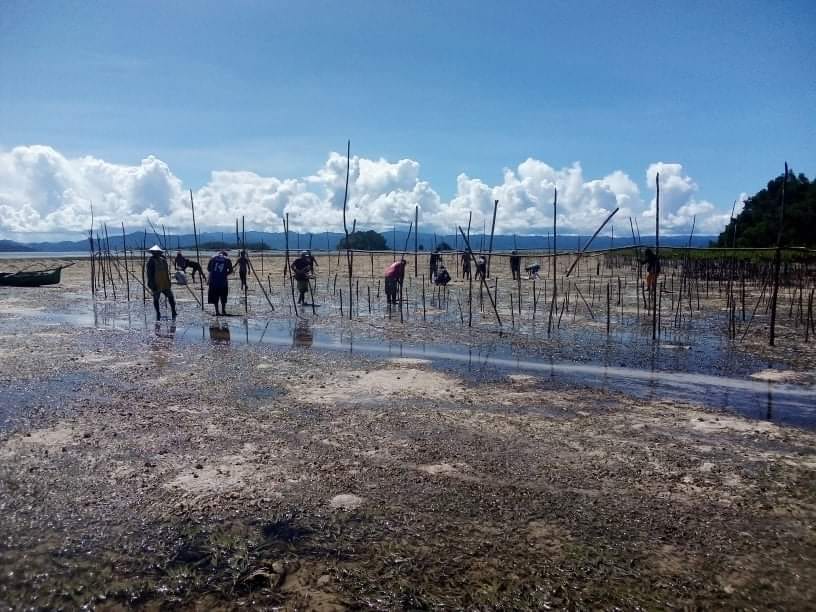 With the threats brought by climate change, the small island Barangay of Sua in the Municipality of Barobo, Surigao del Sur started its initiative to grow mangroves along its coastline. Mangroves are salt-tolerant trees that have adapted to living in salt and brackish water conditions. According to the Manila Times, mangrove forests act as nurseries for marine organisms, including different species of fish, crustaceans, and mollusks, home to birds, insects, and other wildlife.
Since mangrove forests serve as the buffer between land and sea, it can protect coastal communities from storm surges caused by typhoons and can control erosion along the shoreline. Mangrove forests can store up to four times carbon per hectare than rainforests.
"Tuig 2000 nagsugod na jud mi dinhia og tanom og mga bakhawan (In the year 2000, we started to plant mangrove propagules here)," Pedro Sombrio, Barangay Kagawad in Sua shared as he reminisced the old times.
Being said that, Barangay Sua started its mangrove tree growing in the year 2000. It was then followed by a project of the Department of Environment and Natural Resources (DENR) through its livelihood assistance to the women association in the barangay. After that, another project was implemented in the barangay by the Municipal Disaster Risk Reduction Council, and several agencies came after it until today. These agencies were able to help Barangay Sua in strengthening its advocacy of Mangrove preservation and reforestation.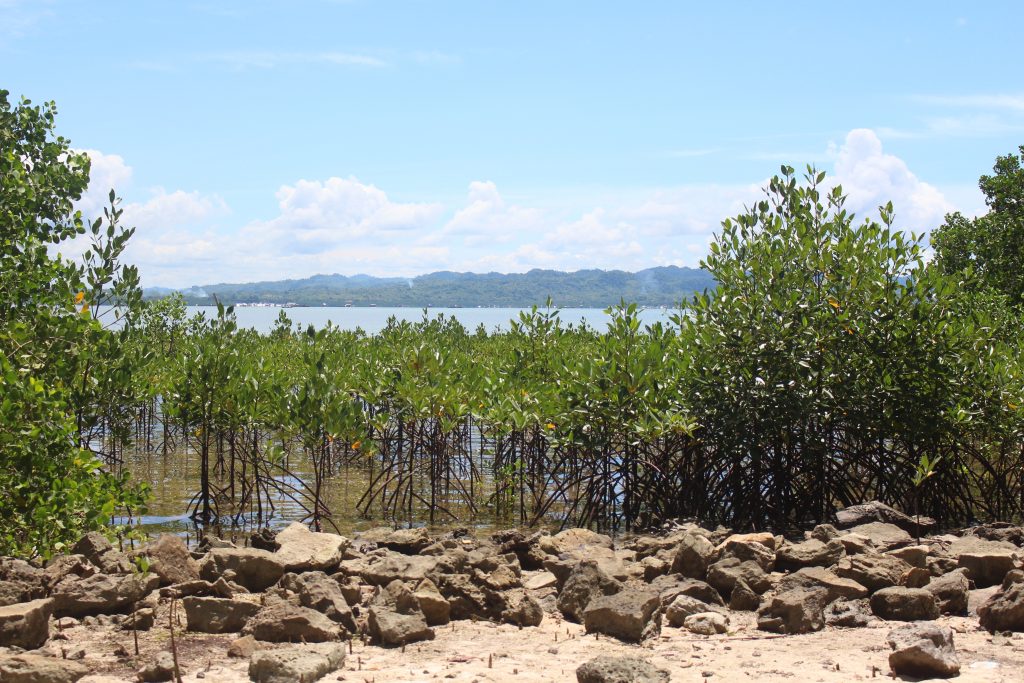 In 2019, the municipality of Barobo was again a recipient of another program, this time from the Department of Social Welfare and Development (DSWD), through its Risk Resiliency Program – Climate Change Adaptation and Mitigation Program (RRP-CCAM). RRP-CCAM mainly aims to strengthen the resiliency of both natural systems and the urban built environment, as well as the adaptive capacities of vulnerable groups and communities.
"Ang bakhawan amo ni siyang ipadayon palanggaon, kay para sad kini sa atong mga kabataan (We will continue to rehabilitate and take care of the Mangrove forest for the future generations)," Sombrio said.
According to Sombrio, the Barangay council passed an ordinance stating that the mangrove forest will be monitored every quarter together with the rehabilitation and coastal clean-up. They have included the ban on cutting mangrove trees, which they believe could protect them from future disasters and serves as the sanctuary of both aquatic and terrestrial wildlife.
"Pasalamat jud mi nga ningabot ang higayon nga naapil nasad mi sa CCAM karong 2020, dako jud siya nga tabang sa katawhan sa Barangay. Dili lang kun sa pinansyal nga aspeto pero nakatabang sad kini sa pagpalambo sa amoang bakhawan (We are very thankful that we were given the chance to implement CCAM in our barangay for 2020. It did not only help us financially but also helped us preserve our mangrove forest)," Sombrio said.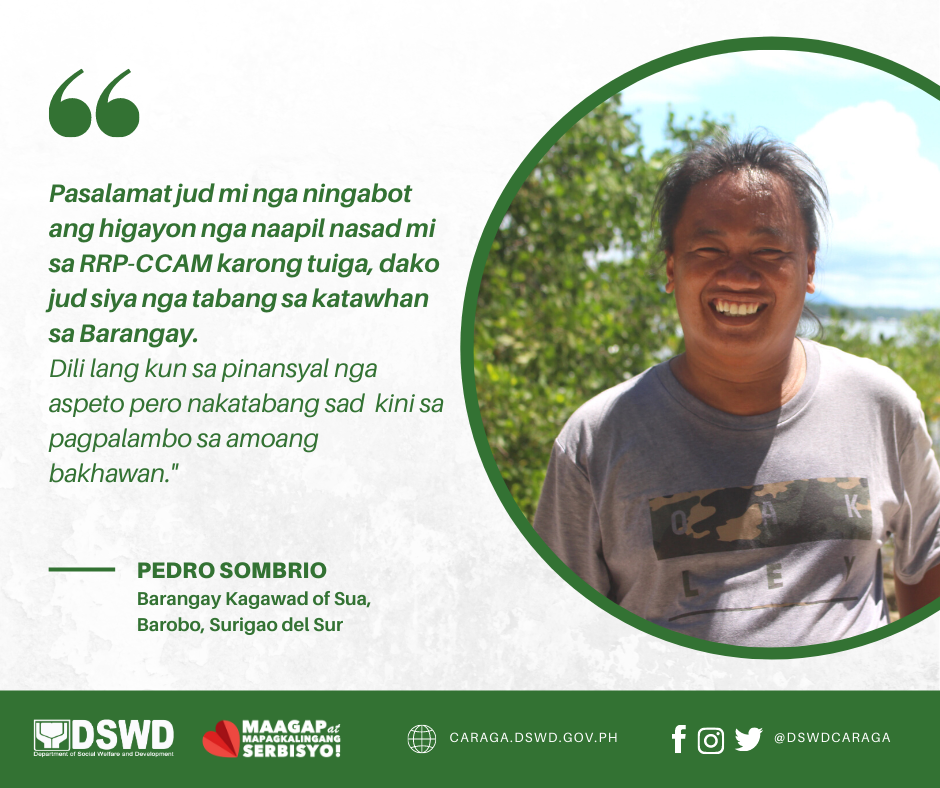 Sombrio expressed his thankfulness to DSWD for supporting the advocacy of Barangay Sua. The imposed community quarantine due to Coronavirus Disease-2019, greatly affected most of the livelihood in the barangay. But through RRP-CCAM, those affected families were given additional income augmentation. Aside from this, the beneficiaries were also thankful for another Mangrove Rehabilitation project in their village.
Though it took a decade and a village to change perspectives, it was worth it. Barangay Sua, do not only have a thick mangrove forest lying along their coastline but also a community that champions in mangrove forest preservation.