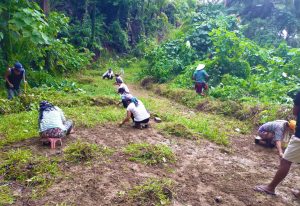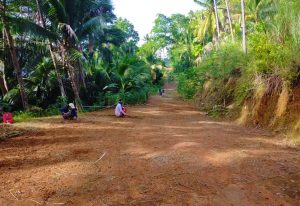 About 4,000 residents of Tagana-an town in Surigao del Norte province have benefitted from the cash-for-work project under the Disaster Response Operation Procedure (DROP) of the Department of Social Welfare and Development's (DSWD) Kalahi-CIDSS program.
Most of the barangays in Tagana-an have already completed cash-for-work, which started in September. Only Barangays Azucena, Banban and Talavera have yet to complete the project.
Cash-for-work is a short-term intervention to provide temporary employment to
distressed/ displaced individuals by participating in or undertaking preparedness, mitigation, relief, rehabilitation or risk reduction projects, and activities in their communities or in evacuation centers.
Residents are temporarily employed to clean and sanitize public places and offices, communal livestock and/or vegetable/fruit gardening/farming, repacking of goods, clearing of vital roads, among others.
In exchange for the work rendered, program recipients are provided with cash to meet their requirement for food and other basic necessities. Cash-for-Work may be undertaken before, during or after the occurrence of any disaster whether natural or man-made, such as this COVID-19 pandemic.
Cash-for-Work is one of the subprojects eligible for funding under DROP, which allows DSWD's Kalahi-CIDSS-covered areas to shift its operations from regular developmental activities into a disaster response modality to immediately address issues related to early recovery.
Kalahi-CIDSS or Kapit-Bisig Laban sa Kahirapan – Comprehensive and Integrated Delivery of Social Services is one of the poverty alleviation programs of the government being implemented by DSWD.
Other eligible subprojects under DROP include installation of temporary quarantine facility; procurement of DOH-approved medical tools, equipment, or personal protection equipment; and retrofitting or refurbishing of identified public buildings like evacuation centers, barangay halls, school buildings, tribal halls, and multi-purpose centers.