To strengthen the efficiency of the evaluation and monitoring mechanism of the Agency, the Department of Social Welfare and Development (DSWD) Field Office Caraga introduced an Information System for that harmonizes the planning, monitoring, and evaluation of the program implementation and the agency's services.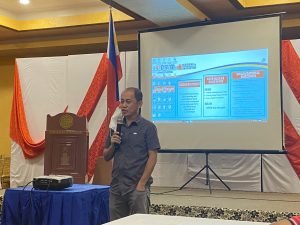 The Harmonized Planning, Monitoring and Evaluation System (HPME++IS) Tool, a breakthrough concept of the Policy Development and Planning Section (PDPS), devices a unified online generation of HPMES forms and reports. To make a more comprehensive monitoring system, the HPMES previously used was further improved  ("++") in the latest version.  Features were added, such as the Office Performance Contract, Gender and Development Plan, and others.
"In the past years, we do our monitoring and evaluation manually. We have to photocopy, bind, and consolidate our annual reports by hand. With the HPME++IS, we now have easier access and more secure data collection in the Field Office," Ramel Jamen, Officer-In-Charge of DSWD FO Caraga said.
To test the effectivity of the HPME++IS, a pilot-testing spearheaded by Planning Officer III Glezza T. Ty was conducted at Grand Palace Hotel, Butuan City last September 28-30, 2020. All program focal persons and section heads were invited to integrate valuable inputs for possible enhancement of the system.
The PDPS initiated the use of google sheet in the prior years, using the prescribed template, which somehow accelerated the submission of reports.  However, downsides noted based on the feedbacks from focal persons were observed. In order to speed up the process of data collection, respond to the challenges identified in using the google sheet, and maximize the use the data gathered, the development of HPME++IS was proposed and approved.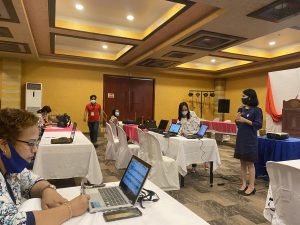 "The system shall provide accurate and timely information base for efficient tracking the status of the implemented DSWD programs and services, and help facilitate data to be used in regional planning, program implementation and output-outcome monitoring," Ty said.
The actual launching signals the formal use and adoption of the IS for the reporting related to HPMES and eventually to include other necessary documents that will help the Field Office in attaining its five (5) organizational outcomes. ###(Social Marketing Section/DSWD Field Office Caraga)