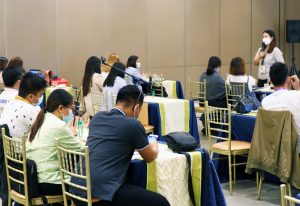 BUTUAN CITY – To be more gender-sensitive and prompt in serving its clients, the Department of Social Welfare and Development (DSWD) Field Office Caraga oriented its employees on Safe Spaces Act, Gender Fair Language, and ISO Re-awareness on October 27 and 29 at The Pavilion Watergate Hotel, in this city.
Such gender sensitivity training was conducted to educate DSWD Caraga employees to become more aware of and sensitive to gender in their lives, workplaces, and clients.
Jessie Catherine B. Aranas, OIC-Chief of the Protective Services Division, said such training and orientation is essential to DSWD workers who implement programs and services catering to different individuals and communities.
"Kita nga naa sa DSWD dapat ang nakasayod unsaon nato pagsunod ang Gender and Development (GAD) sa atong mga programa (We at the DSWD should be well versed with matters pertaining to Gender and Development in implementing our programs) – thus we conduct these trainings," Aranas said.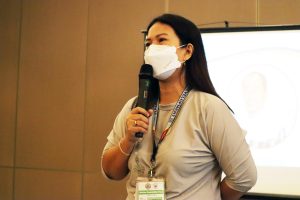 "An organization should adopt a gender-responsive culture. Dapat makahibalo ta kung unsa nga mga bala-od ug mga polisiya (We should be aware of the laws and policies) to improve our knowledge on GAD," Aranas added.
Aranas also oriented the participants on Republic Act 11313, also known as Safe Spaces Act.
The Act protects everyone from sexual harassment both in physical and online spaces, and not just by persons in authority
The "Bawal Bastos" Law penalizes catcalling, wolf-whistling, misogynistic and homophobic slurs, unwanted sexual advances, and other forms of sexual harassment in public places, workplaces, schools, as well as in online spaces.
Meanwhile, the participants were also re-oriented on International Organization for Standardization (ISO) guidelines to ensure that DSWD clients get consistent and good quality service.
ISO 9001 is an international standard that specifies requirements for a quality management system. Organizations use the standard to demonstrate the ability to consistently provide products and services that meet customer and regulatory requirements. The Field Office is an ISO 9001:2015 certified office.
With this, the DSWD Field Office Caraga staff vowed to bring gender-sensitive, prompt, and quality services to all Caraganon, especially to the poor, marginalized, and vulnerable sectors and communities.