Protect the environment for our future generations because "Ang Proteksyon sa Kinaiyahan, Proteksyon sab sa Katawhan."
This has been the primary goal of the Department of Social Welfare and Development Field Office Caraga (DSWD), the Department of Environment and Natural Resources- Community Environment and Natural Resources Office-Nasipit (DENR-CENRO Nasipit), and the Barangay Local Government Unit of Abilan as they signed a memorandum of agreement (MOA) last November 26, 2019, for the Adoption and Rehabilitation of a Mangrove Area in Barangay Abilan, Buenavista.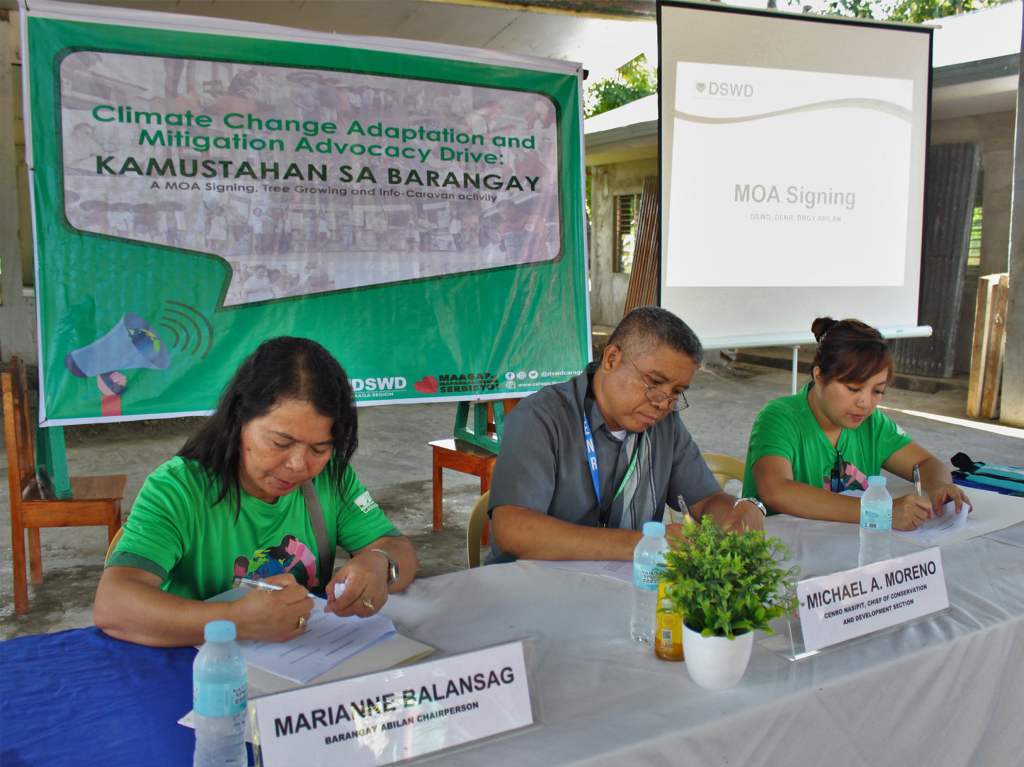 The MOA strengthened the partnership between the agencies. And ensured the continued conduct of several reforestation initiatives that will address climate change concerns.
The partnership was forged through a Mangrove Tree Planting Activity led by DSWD Field Office Caraga, together with the abovementioned stakeholders.
Barely a month after the MOA signing, on December 20, 2019, DSWD celebrated the spirit of Christmas by planting additional 1,500 mangrove propagules in the area. This was followed by another tree planting activity last February 21, 2020, as part of the 69th Anniversary Celebration of DSWD.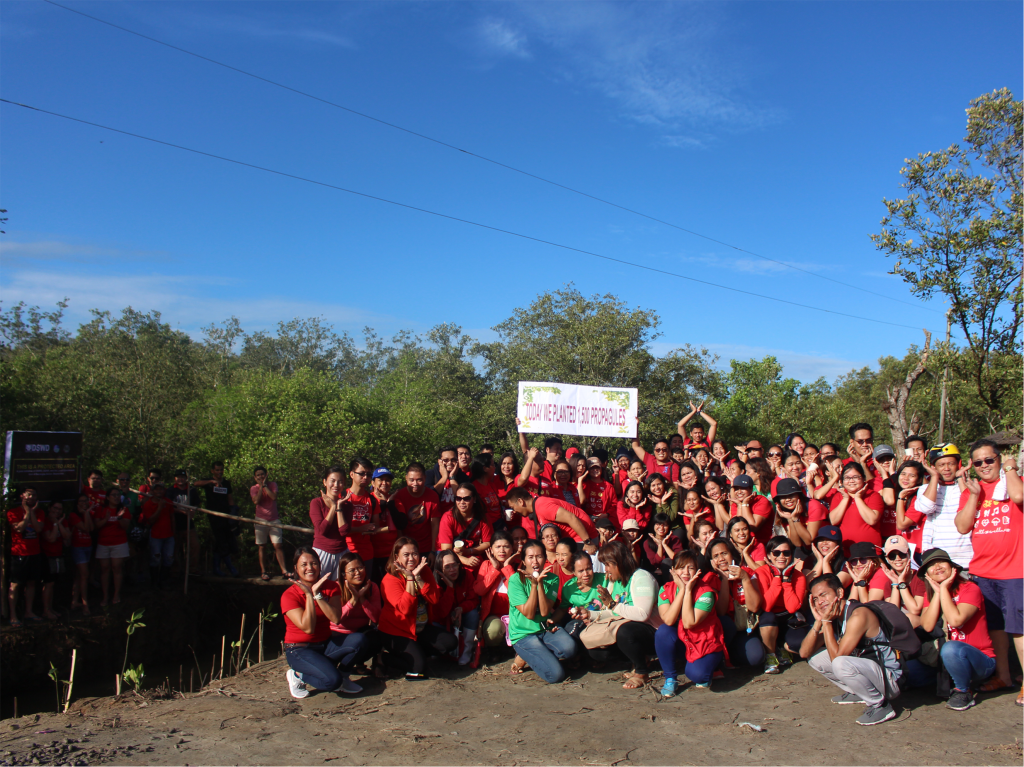 The mangrove rehabilitation is anchored by the issued Executive Order No. 193 by President Rodrigo R. Duterte or the Expanded NGP, continuing the Executive Order No. 26, declaring the implementation of the Natural Greening Program (NGP) as a government priority program for poverty reduction, biodiversity conservation, and climate change adaptation and mitigation.
The rehabilitation, conservation, and protection of the mangrove area would help restore marine life, including terrestrial flora and fauna, considering that mangroves are an important coastal and aquatic habitat.
"Planting mangroves will lessen the effects of Climate Change. It will bring back marine ecosystems," said Ruel Salcedo, the Buenavista Municipal Environment and Natural Resources Officer.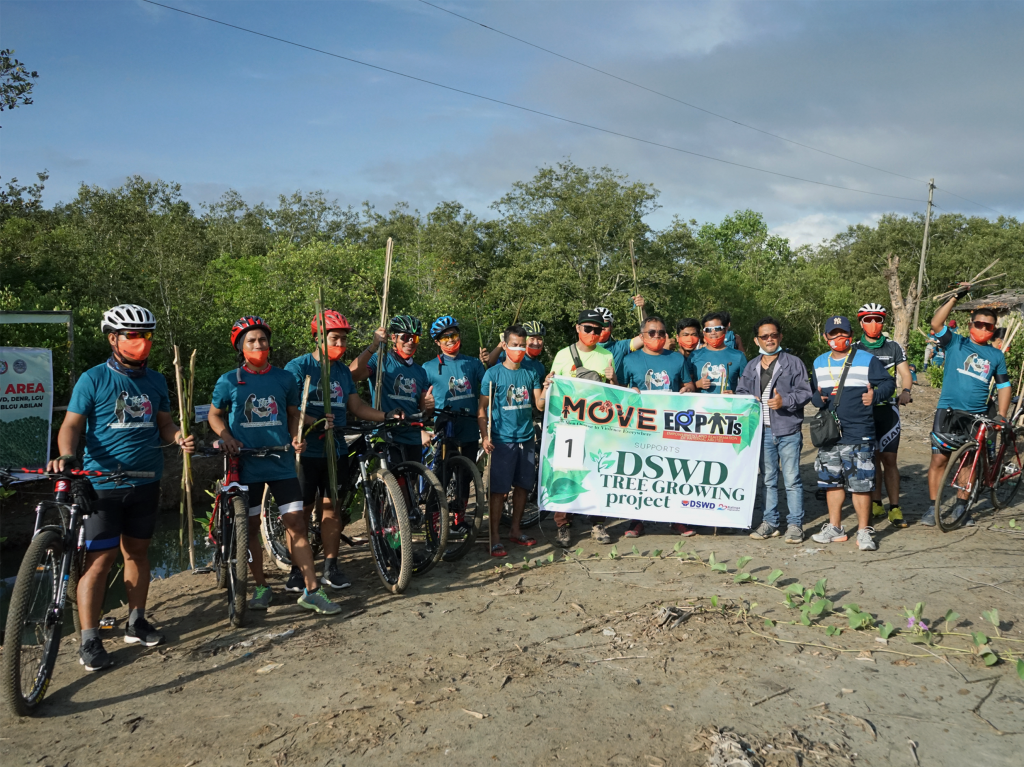 In celebration of the 1st Anniversary of the said advocacy campaign, on November 26, 2020, the FO, together with the different stakeholders, conducted another mangrove tree planting and monitoring activity in the said adopted area.
500 propagules (bakhaw) were planted, which brings the total of planted mangrove propagules to 3,633. The Field Office continues to monitor and rehabilitate the adopted one (1) hectare of Mangrove and Beach Forest Development Project (MBFDP) thru the years.
DSWD FO Caraga OIC – Assistant Regional Director for Operations Jean Paul Parajes also expressed his excitement, especially in seeing the propagules, he and the other staff planted a year ago, grow up to be healthy and are thriving.
With the motto, "Ang Proteksyon sa Kinaiyahan, Proteksyon sab sa Katawhan" or the protection of our environment also protects mankind (from different disasters), the field office continues to conduct initiatives for Climate Change Adaptation and Mitigation and Disaster Preparedness. Not just through implementing projects but also by being a role model to other National Government Agencies.