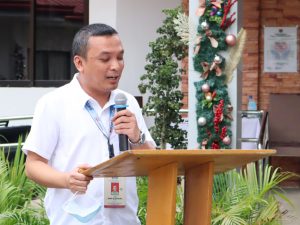 "This year's anniversary falls in the middle of a global pandemic which makes our founding mission as more critical than ever. Today's celebration does not only let us reflect on what we had accomplished for the past years, but it also allows us to remember the people and events that led us to where we are now"
These was the message of Department of Social Welfare and Development (DSWD) Field Office Caraga , OIC Regional Director  Ramel F. Jamen, duly represented by Assistant Regional Director for Administration, Ramil M. Taculod, as he shared the message to the guests and residents during the 23rd Founding Anniversary of the Home for Girls (HFG) Caraga on November 24, 2020.
Ever since its establishment on November 11, 1997, the Home for Girls Caraga has been providing continuous services through its social workers, resident psychologists, manpower development affairs, house parents, and resident doctors.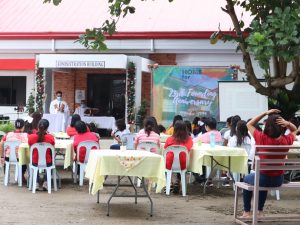 The HFG Caraga is one of the residential care facilities of DSWD FO Caraga which caters the needs of young girls form seven (7) to 18 years old who were either sexually, psychologically and/or physically abused by their immediate family members or neighbors. It also serves as a home to victims of child labor, child trafficking, and children in conflict with the law, that were referred by the local Police. The center also provides comprehensive programs to address self-improvement and rehabilitation with the means of psychotherapy through formal and non-formal education like arts, music, as well as spiritual activities for the residents.
The celebration banners the theme "Sustaining Excellence in Service Delivery Amid Pandemic", which also calls for every duty bearer's cooperation in performing their roles in the optimum way they can amid the pandemic. Part of the celebration is a call to every staff of the HFG Caraga to extend their commitment towards providing the most appropriate and comprehensive assistance to all the young girls and their families residing in the parameter.
One of the highlights of the celebration was the blessing of the newly completed Centers and Residential Care Facilities (CRCF) infrastructure projects in the said facility. With the expansion and improvements in the facility, the HFG will surely be able to cater to the needs of its clients.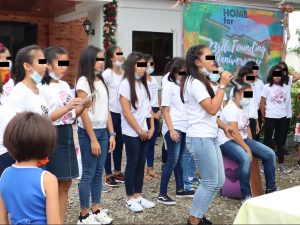 To cap the celebration, the residents presented a heartwarming spoken poetry and a song titled "Isang Batang Tulad Ko" as an appreciation to the staff and workers of the DSWD FO Caraga, most especially to the HFG workers.