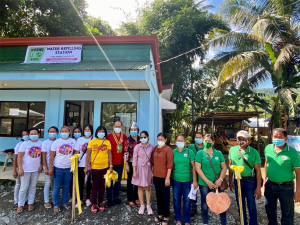 SANTIAGO – 648 beneficiaries from Santiago, Agusan del Norte received livelihood projects amounting to PHP4,830,363.60 from the Department of Social Welfare and Development (DSWD) Field Office Caraga, through its Sustainable Livelihood Program (SLP), recently.
The said beneficiaries are residents from Barangay Jagupit, La Paz, Pangaylan, Poblacion I, and San Isidro.
These livelihood projects, implemented and funded under the Payapa at Masaganang Pamayanan (PAMANA), aims to capacitate and empower communities in conflict-afflicted areas by bringing them employment and financial possibilities. These projects also intend to provide communities with opportunities for skills development and business management.
DSWD FO Caraga OIC-Regional Director Ramel Jamen, during his message, thanked the Local Government Unit (LGU) of Santiago and the program participants for their contributions to make sure that the projects were realized.
At the same time, he also challenged them to manage their projects wells and ensure that these projects are sustained for a long period of time.
In response, Jagupit Bakers MCCT SLP Association Inc. President Michelle Servas expressed their heartfelt gratitude and promised to be responsible and to always give their best to guarantee the project's success.
She also stressed that she is grateful for the trust invested in her by her fellow program participants to take the responsibility as association president.
"Being an association president is a great honor, privilege, experience, and opportunity to lead my fellow bakers from the roster of MCCT-IPs and CCT to become self-sufficient in the future. On behalf of Jagupit Bakers MCCT SLPAI, we would like to express our gratitude to the DSWD-SLP and the LGU Santiago. We are grateful for the help of our SLP Project Development Officers for their dedication to delivering social services. In return, we promise to use and manage this project well," Servas said.
The livelihood projects transferred to the associations composed of general merchandise stores, rice trading stores, mini markets, vehicle transportation, and rental services projects, bakery stores, water refilling stations, and internet café shops.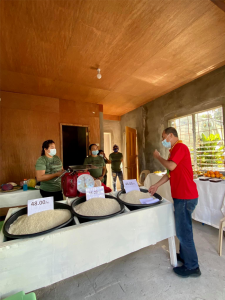 After the turnover ceremony, the LGU Santiago, with the assistance of the DSWD-SLP, will continuously monitor the associations and provide them with technical assistance if needed.
The Payapa at Masaganang Pamayanan (PAMANA) is the country's government program and framework centered on peace and development. It eyes to extend development intervention to far-flung and conflict-vulnerable communities in the country. In DSWD, it is the Sustainable Livelihood Program tasked to implement livelihood interventions.