With its diligent efforts to strengthen the enactment of the Republic Act 11037 or the "Masustansyang Pagkain Para sa Batang Pilipino Act", the Department of Social Welfare and Development (DSWD) Field Office Caraga's Supplementary Feeding Program (SFP) has served 71, 833 children all over the region.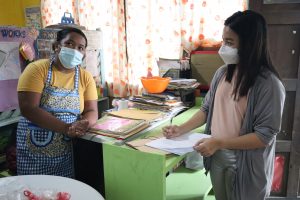 61 Local Government Units (LGUs) have finished the 10th cycle implementation of the feeding program, utilizing a total Php114,212,986.00 million, to which 11 LGUs are with on-going feeding.
The Supplementary Feeding Program is the provision of food in addition to the regular meals as part of DSWD's contribution to the Early Childhood Care and Development Program of the government. The food supplementation will be in a form of hot meals to be served during meal time to children five (5) to seven (7) days a week for 120 days. An amount of Php15.00 per child per day is allocated.
Target beneficiaries include 2-4-year-old children in Supervised Neighborhood Plan (SNP), 3-4-year-old children enrolled in Child Development Centers (CDC), and 5-year-old children not enrolled in the DepEd preschool but enrolled in CDCs.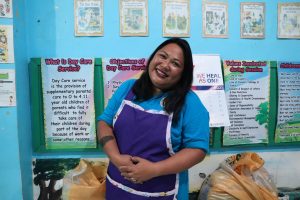 Due to the national crisis brought about by the COVID-19 Pandemic, the LGUs through the Child Development Workers (CDWs) and Supervised Neighborhood Play (SNP) workers, in coordination with the Barangay Nutrition Council/Scholars (BNC/BNS), are strictly mandated to apply the minimum health and safety protocols in distributing the food items based on the preferred modality.
With its aim to prevent regression of the current nutritional status of the beneficiaries amid the pandemic, DSWD FO Caraga ensures all the provisions and guidelines related to the current national state of emergency requirement is applied in the implementation of the supplementary feeding program.