To equip its staff with necessary knowledge and skills in communication the the Department of Social Welfare and Development Field Office Caraga held a 2-day Advance Technical Writing workshop, attended by the Project Development Officers (PDOs) from the Social Pension for Indigent Senior Citizens Program (SocPen) at the Amontay Beach Resort, Nasipit Agusan Del Norte.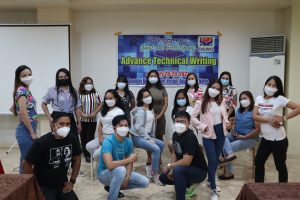 Crafting of communication letters and materials are regular functions of SocPen PDOs, thus the need to capacitate them on proper technical writing techniques and reviewing them on proper grammar rules to come up with a better output is essential.
Mitzi Rica Palima, Information Officer II of the Protective Services Division took the participants a ride down memory lane with a comprehensive review on the English Language Grammar. Palima gave emphasis on the different grammar rules relevant in preparing letters and reports.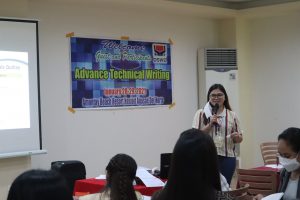 Anafe A. Lecciones, Training Specialist II, also discussed the standard formats and content in the design and documentation of training programs and other related capability building activities.
"We should be more careful in the use of margins, spaces and punctuations. Refrain from using abbreviation in technical writing unless it's for your own consumption," Lecciones said.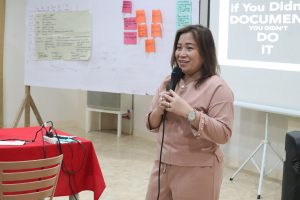 According to Lecciones, a good executive summary report is concise and substantial narrative that provides an account or feedback on the implementation training and should be submitted to the management 10 working days after the activity with background information and highlights of the program/activity.
Clea Mariel Camba, Social Marketing Officer for the Sustainable Livelihood Program, hyped up the participants as she discussed about mobile photography and its techniques on capturing good photos. Participants then had a photo session where they were given 30 minutes to take photos using their mobile phones capturing different photos using the techniques they learned.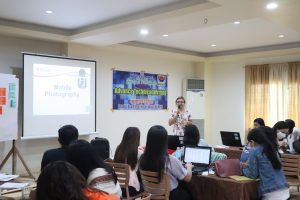 The 2-day training gave the participant some excitement as they prepare to embark on their journey as PDOs for the program.
"I was always hoping to be part of this specific training. I really had been waiting for this day to come. Now that I have completed the course, I am so grateful to be part of this training," Jeanellie Gruyal, PDO I said.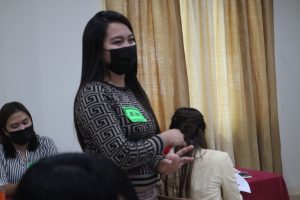 Technical Writing is one of the vital points in writing that needs to manifest accurate technicalities in order to have an explicit write-up. The Social Pension Program workers are hoping that the said training would come handy, especially that the 1st semester pay outs for calendar year 2021 has commenced on January 27, 2021, and will run until June 2021.