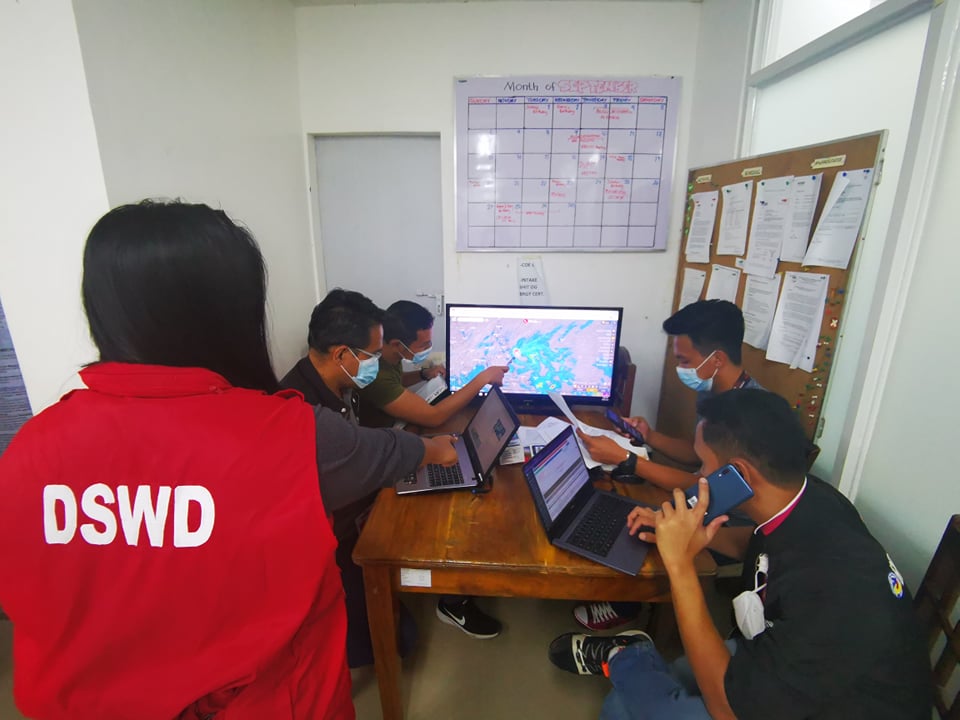 As Severe Tropical Storm 'AURING' (International name: Dujuan) weakens into a Tropical Depression on Monday, February 23, the Quick Response Team (QRT) of DSWD Field Office Caraga remains active in monitoring the disaster response operation of the LGUs in the region.
Since last February 19, the QRT of DSWD Caraga as well as the teams from the Social Welfare and Development (SWAD) offices acted as support to the Disaster Response Management Division staff who are already rendering duty in the Emergency Operation Center (EOC) on a 24/7 basis.
The team monitors the disaster response operations on the ground through the help of SWAD Teams and the Local Social Welfare and Development Offices (LSWDO). It is also the FO's QRT that closely coordinates with the Office of Civil Defense (OCD) and other concerned agencies for updates.
As of February 22, a total of 31,292 families of 119,534 individuals were affected. Some 27,014 families or 104,351 individuals have evacuated in 573 evacuation centers and 2,271 families or 9,145 individuals are staying outside evacuation centers. A total of 5 houses were destroyed and 179 are partially damaged.
The Caraga Disaster Response Reporting Information Management System (CDRRIMS) is utilized for the automated consolidation of reports submitted by the LGUs. With the use of CDRRIMS, all disaster-related data could be access easily.