Assisting the needs of the partner-agencies in formulation of their programs and services, the Department of Social Welfare and Development (DSWD) Field Office Caraga was able to respond to a total of 71 data requests generated through the National Household Targeting Section's (NHTS) Listahanan 2.0 database for 2020.
Listahanan is an information management system that identify who and where the poor are in the country. It provides complete basic information on poor households who will become beneficiaries of the different anti-poverty programs and services of the Department.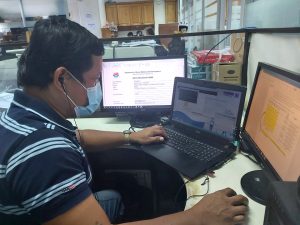 Of the said figure, the section was able to provide 9 statistical data requests of poor households to the Provincial Government of Dinagat Islands and Agusan del Norte. The Local Government Units of Cortes and Tagbina (Surigao del Sur), General Luna, Sison, San Isidro (Surigao del Norte) were also provided the latest poverty status. While, the 67 others were name matching requests, where the Department determine if a household is in the Listahanan database and its corresponding poverty status.
These data were used as basis in the implementation plan for the distribution of food assistance, validation of Sustainable Livelihood Program (SLP) potential beneficiaries, basis for the Comprehensive Land Used Plan (CLUP) and research studies.
The NHTS can provide statistical figures based on Listahanan 2 database. Data available such as number of assessed and identified poor households and magnitude of poor among basic sectors. The requesting party will send a request letter addressed to the Regional Director indicating the purpose of the request. However, for those who want to obtain the complete list of names and address, forging of Memorandum of Agreement (MOA) is needed between the two parties.### Social Marketing Section