In movies, it is usually men who are seen doing daring rescue missions. It is also in movies that heroes are often portrayed as handsome guys with big muscle – and women swoon when they move past them. Women are usually the ones being saved or the "damsel in distress" – in need of a prince charming.
But in Basilisa, Province of Dinagat Islands, there is a 27-year old SHEro who is making a name for herself in their community.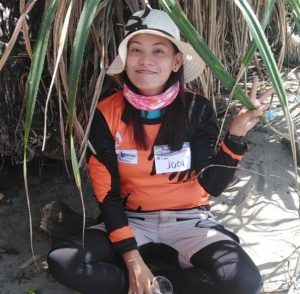 Mary Joey Cañones is the eldest daughter of Alfredo and Helidina, both parent leaders of the Pantawid Pamilyang Pilipino Program (4Ps). The family is living in a simple abode in a peaceful barangay of Tag-abaca. They are renting a small house made of wooden materials near the seashore. The younger siblings of Joey are studying in the nearby school, with the support of the Program.
Joey is an undergraduate of Bachelor of Science in Business Administration in Bukidnon State University. She is self-supporting during her studies working in her uncle's small lending business.
"Tungod sa kalisod sa kinabuhi, waya ako makatapos pag-eskwela. Nilarga ako para makatrabaho sa Manila. Pagka-2015, niuli ako kay na-hire man ako as Community-Based Monitoring System enumerator (Due to financial difficulty, I was not able to finish my studies. I went to Manila to work. In 2015, I returned home because I was hired as a CBMS enumerator)," Joey narrated.
Start of something adventurous
She ranked first as CBMS enumerator in their municipality having the most number of households enumerated. Little did she know that that was the start of her new adventure.
In January 2016, she survived a very challenging and vigorous 7-Day MFR-WASAR (Medical First Response Water Search and Rescue) course. It was a great experience that led her to working in the Local Government of Basilisa as Administrative Aide assigned at the Municipal Disaster Risk and Reduction and Management Council office.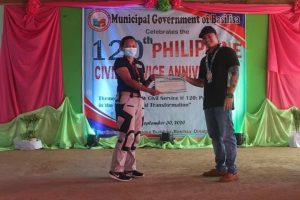 "Joey is one of the most responsive workers of Basilisa rescue team under MDRRMC. She is on call 24/7 and most of the time answers queries regarding what to process for the returning and outgoing residents in the municipality following protocols," Junabelle Eviota, Pantawid Pamilya Municipal Link in Basilisa, shared.
In November 2017, she completed the Basic Incident Command System (ICS) Training Course facilitated by the Office of the Civil Defense (OCD) Caraga. In December 2017, she participated in the 3-day Rescue Summit initiated by the Provincial DRRM Council. Aside from that Joey was also an active member of Tagabaca Women's Association and BRAVE (Basilisa Responders and Volunteers Enthusiast) organization.
A step away from her dreams
Being a responder, she has attended a lot of training courses to widen her knowledge in her job. She was so determined to learn more in life saving and disaster related trainings. Her popularity in their municipality grew due to her active service in the community.
"Aside sa ija pagka-responder, sija sab maayo na anak sanan ate sa ija mga igsuon. Dako sab an ija tabang ug suporta sa amo (Aside from being a responder, she is a kind daughter and sister to her siblings. She is of great help and support to us)," her mother, Helidina shared.
Joey dreams of being successful someday – what she does not know is that her achievements as of the moment is already shaping her success.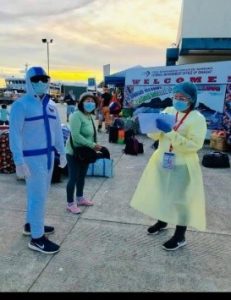 Last September 2020 during the 120th Philippine Civil Service Anniversary, she was given the Service Excellence Award for her commendable efforts and unselfish service as a frontliner during the COVID-19 pandemic operation. She was even tagged as "one with boys" because she survived and excelled being the only woman working along the responder team, whilst other quitted.
When asked why she loves her job, Joey answered "Ganahan ko ani nga trabaho kay bisan og delikado, ang importante na makatabang ko sa nagkinahanglan. Dili man babag an pagkababaje para muaksyon (I like this job even when it's risky, because the important thing is to help the needy. Being a woman is not a hindrance to take action)."
She showed determination and committed herself full time with efforts in effectively providing service to the community especially this time of the new normal – fetching Locally Stranded Individuals and helping those in emergency situations in her five years of service in the Local Government Unit of Basilisa.
With these facts, she has proven that she is fearless enough to go out of her comfort zone and show the world what a woman could do; a perfect epitome of breaking the barriers of sexism. Joey has shown that a damsel could also be a hero. ###(Social Marketing Section/DSWD Field Office Caraga)