DSWD Field Office Caraga acknowledges its partners and staff who have significantly contributed to the successful implementation of the programs and services of the Agency, especially during the COVID-19 Pandemic.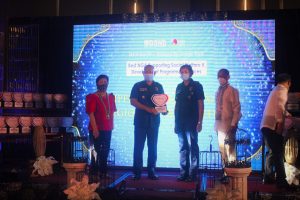 Private Individuals, Non-Government Organizations (NGO)/Civil Society Organizations (CSO), Local Government Units (LGU), and National Government Agencies (NGA) were awarded and recognized for their contributions in implementing social welfare/protection programs and services, with the PANATA KO SA BAYAN AWARDS.
The PRAISE AWARDS were also given out during the celebration to DSWD workers who have shown excellence, especially in delivering their different functions, ensuring the achievement of the Field Offices goals and targets.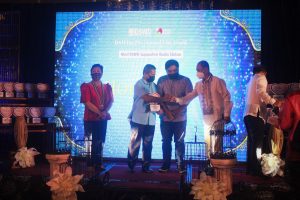 DSWD Undersecretary Luviminda Ilagan (USEC for Policy and Plans and Department Legislative Liaison Officer) served as Keynote Speaker for the said celebration. Usec. Ilagan eagerly thanked all the awardees for delivering their part in ensuring the welfare of the poor, vulnerable, and disadvantaged individuals, families, and communities.
Usec. Ilagan also discussed what she calls the "Big Change" which would affect DSWD and its partners from the LGUs with the execution of the Mandanas Doctrine. The Mandanas Doctrine/Ruling conveys the transfer National Government functions to the LGUs, with fund allocations coursed through the Internal Revenue Allotment (IRA).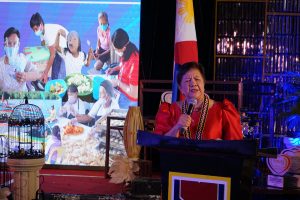 With this, DSWD will now be preparing for the changes by providing technical assistance to the LGUs for the said shift.
With the threats of the pandemic, the celebration was uniquely conducted with a limited number of participants joining personally (face-to-face), while the rest joining virtually (through ZOOM). Minimum safety and health protocols were followed during the duration of the celebration.