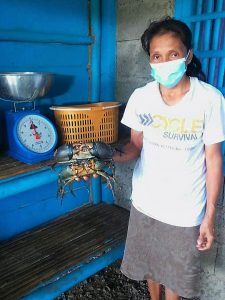 When the COVID19 began in March 2020, it hit the micro-business sectors particularly hard. Unfortunately, it also did not leave out SLP program participants with operational livelihood projects too.
In Carmen, Surigao del Sur, the Cabakhawan Sustainable Livelihood Program (SLP) Association had zero option but to cease operations of their micro-finance project in compliance with the community quarantine.
Despite this, Cabakhawan SLPA President Genalyn Tampog refused to let this circumstance hurt their association. And so, Genalyn made a bold decision and took a detour to sustain their association.
Genalyn, a Pantawid member and a mother of seven, deemed that she needed to act promptly to save their association and project and spare it from failing. As the leader, she knew that she had a pivotal role in alleviating the situation. She had to be the first one to take the initiative and make a stand. Genalyn knew that it wasn't going to be easy, but she needed to try.
Hence, the association went through a transition: from a micro-finance project, they shifted to buy and sell. Genalyn proposed to engage in buying and selling aquatic products such as crabs, shrimps, and prawns as she and some members already have experience in managing such business. Aside from having experience, resources were also easy for Genalyn and the group because their community is situated near the river and mangrove forest.
Even if there was a crisis, it wasn't hard for Genalyn and her team to look for buyers. Aside from Carmen, individuals and beach resort/restaurant owners from the municipalities of Carrascal, Cantilan, Madrid, and Lanuza would also order from them. Since they began operations, the association's income would range from PHP8,000 to PHP10,000 a month.
Based on the agreement made by the Cabakhawan SLPA, Genalyn got 50% of their net income, while the other 50% was given to the association.
Through this initiative, Genalyn was able to preserve their association. Her conviction to make a swift action on their journey was what saved them from completely shutting down.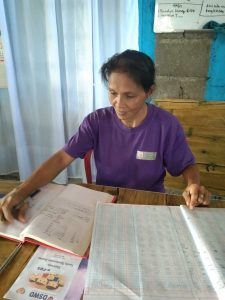 "Ang pandemya usa sa dakong pagsulay nga miabot sa among asosasyon ug nakaapekto sa matag panginabuhian sa tagsa-tagsa namong pamilya. Ang duha ka bulan nga lockdown ang nakapahunong sa among operation isip usa ka microfinance SLPA. Apan wala kini nahimong babag sa pagpaningkamot sa kalambuan sa among asosasyon sa Cabakhawan SLPA (This recent pandemic is one of the biggest challenges that our association has encountered and it took a huge toll on the lives of our families. Two months of being in lockdown forced us to stop our operations as a microfinance SLPA. But this didn't become a reason for us to stop working hard for our association – the Cabakhawan SLPA)," Genalyn expressed.
This Juana also expressed her gratitude to the DSWD-SLP for preparing her in times like this and honing her leadership skills. She said that the program has helped her discover that she can do multiple roles: a wife, a mother, and a leader in the community.
Genalyn and the Cabakhawan SLPA's story is a good reminder that there can be opportunities amidst circumstances. Detours may be risky and scary, but sometimes it can also be the very thing needed to better the situation.
Another Juana has made quite an impact during the time of crisis again. Genalyn and other women members of their association are proof that women can definitely make the change.