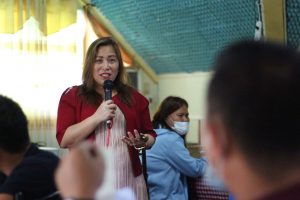 To reassure the effectivity of the delivery of services to the clients of the Centers and Residential Care Facilities (CRCF) of the Department of Social Welfare and Development (DSWD), especially during this time of the pandemic, the Field Office conducted a Roll-Out Training on House Parenting, at La Entrada Resort and Restaurant, San Agustin, Surigao del Sur, last April 6-8 (Batch 1), and April 14-16 (Batch 2), 2021.
With the current situation caused by COVID-19, the Department opted to conduct two (2) separate batches in order to strictly monitor and follow the minimum standard health protocols mandated by the Department of Health (DOH).
The CRCF in Caraga are composed of two (2) residential care facilities intended for children who are 7-13 or below 18 years old in need of special protection, care, recovery, rehabilitation, and development, who are under difficult circumstances. Few of which includes children who were sexually abused, emotionally/physically maltreated, neglected, and alike. These centers are the Home for Girls (HFG) intended for girl clients and the Regional Rehabilitation Center for Youth (RRCY) intended for boys.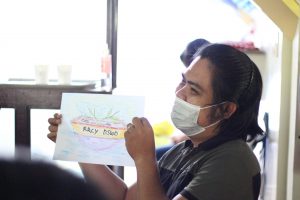 The key objective of the training is to improve the competencies of the house parents in their delivery of services to better help the children at the HFG and RRCY. With this, ten (10) modules were discussed, which caters enhancement of understanding on the concepts and issues regarding handling children in vulnerable situations. Some of the topics includes Child's Rights, Custodial Care, and Behavioral Management.
CRCF Focal Person Marissa Garay expressed her hopes that by the end of the training the house parents and staff of the HFG and RRCY will be able to give the children a family-life environment that is child-centered, rights-based, and gender sensitive.
DSWD FO Caraga believes that through houseparent trainings, such as the said capacity building activity, will greatly contribute in attaining the status of a Center of Excellence for the department's residential care facilities.