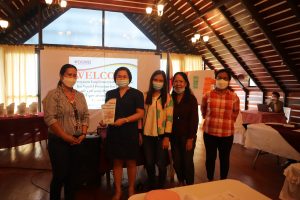 To address any prevailing inaccuracies, redundancies, over sighted issues and concerns, the. Department of Social Welfare and Development Field Office-Caraga conducted its Program Implementation Review (PIR) for the Social Pension for Indigent Senior Citizen Program.
The activity, which was conducted per provincial cluster, is a venue to discuss recurring challenges in the program implementation which disrupt the implementation process.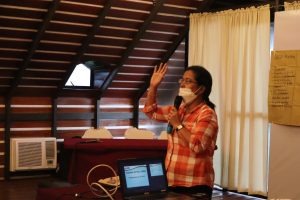 Aside from these, the activity enables the program implementers to create operational plans, act on existing issues and undertakings, secure appropriate resources, and strategize to guarantee a smooth implementation of the program in the coming year.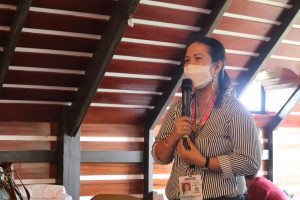 Jessie Catherine Aranas, Division Head of the Protective Services Division, provided the updates and reviewed the guidelines of the program to the participants (Local Social Welfare Development Officers, LGU representatives, and OSCA heads) for better understanding of the participants for the activity.
"Let us continue to efficiently implement the program while we uphold harmonious rapport as partners in delivering the service, Aranas said.
For the PIR for the Surigao del Norte Cluster held in Surigao City, DSWD OIC-Assistant Regional Director for Operations Jean Paul S. Parajes recognized the efforts and good practices contributed by LGUs in the implementation of the Social Pension Program, where he emphasized how the program ended positively last Calendar Year 2020.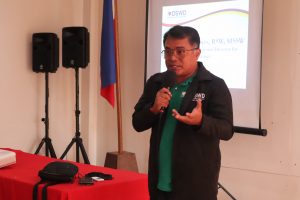 ARDO Parajes provided clarifications and responded to different queries raised by the participants. Several of the concerns from the participants were further tackled during the different discussions and workshops. A team building activity was also included to address strengthen the teamwork among those part of the implementation.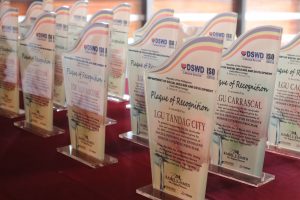 Plaques of recognition were also given out to the LGUs who have performed excellently in the 2019 and 2020 implementations to show DSWD's appreciation to their contributions to the program.
The PIR conducted reviewed two different cycles (2019 and 2020) since the Field Office was unable to conduct a regional PIR for 2019 together with the stakeholders for last year due to the strict protocols imposed during the onset of the pandemic.
An important objective for the conduct of the PIR, which was achieved during the conduct of the activities, is the provision of technical assistance and supervision to the direct implementers of the program as mandated by the Memorandum Circular 04 series of 2019 or the "Omnibus Guidelines for the Implementation of Social Pension for Indigent Senior Citizens Program". With the results and agreements reached between DSWD and its partners during the PIRs, it is safe to say that the Social Pension Program will definitely be implemented well in 2021 and in the upcoming years.