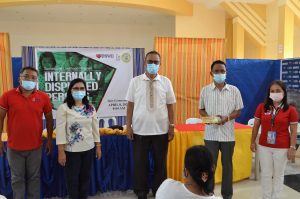 A total of Php 25,000,000 livelihood grants have been distributed to 1,259 internally displaced families in the Caraga Region by the Department of Social Welfare and Development (DSWD) Field Office Caraga through the agency's Sustainable Livelihood Program.
The livelihood assistance, amounting to Php 20,000 per family, serves as start-up capital to rehabilitate the families' existing small business or finance a new livelihood project. Through this intervention, the DSWD-SLP aims to help the families have a stable income and get back on their feet after being displaced due to various reasons such as fire and earthquake incidents, road widening activities, and typhoons.
Fund-releasing for these beneficiaries began on February 2, 2021, while the most recent payout was conducted on April 23, 2021.
DSWD-SLP has already released the funds in the cities/municipalities of Butuan City, Buenavista, Nasipit, Remedios T. Romualdez, Cabadbaran City, and Magallanes (Agusan del Norte); and the municipalities of Trento, Bunawan, Rosario, San Francisco, Prosperidad, Talacogon, La Paz, Sibagat, Esperanza, and the city of Bayugan (Agusan del Sur).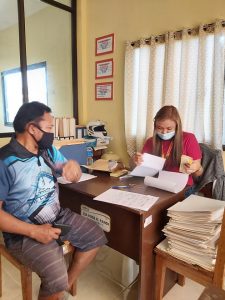 In Surigao del Sur, eligible beneficiaries from Bislig City, Barobo, Lianga, San Agustin, San Miguel, Tago have also been served with the said assistance. The same assistance has also been received by fire victims in San Jose, Dinagat Islands.
A province-wide payout was also administered in the province of Surigao del Norte, covering the areas of Alegria, Gigaquit, San Francisco (Anao-aon), Sison, Surigao City, Tagana-an, and Tubod.
After receiving the monetary assistance, these program beneficiaries are monitored by the DSWD-SLP field staff to be certain that the recipients were able to use the aid in establishing their livelihoods. These beneficiaries are also instructed to submit the receipts of their purchases needed in putting up their livelihoods such as raw materials to the DSWD-SLP Provincial Offices.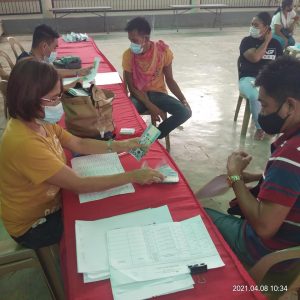 Through the provision of livelihood assistance, the DSWD-SLP hopes that it will allow the affected families to improve their socio-economic conditions, sustain their livelihood, and become financially independent.
As stipulated in the DSWD Memorandum Circular No. 11, Series of 2018, the DSWD Sustainable Livelihood Program is delegated to provide seed capital fund to internally displaced persons or persons displaced by disaster due to armed conflicts, or any forms of disaster, may it be natural or man-made. In addition, only one member of the family is eligible to receive financial assistance.