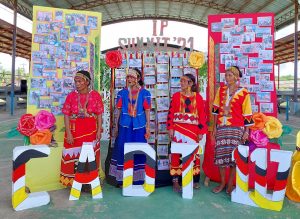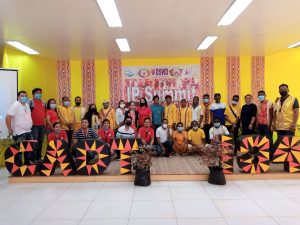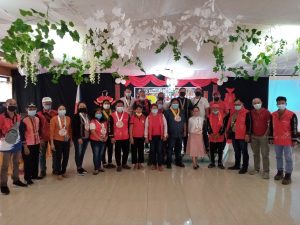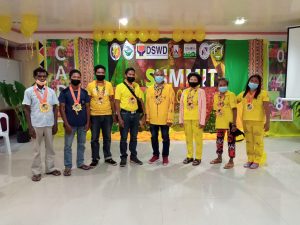 Indigenous Peoples (IPs) in Caraga Region gathered recently in summits conducted by the Department of Social Welfare and Development (DSWD) in several Certificate of Ancestral Domain Titles (CADTs) in the region.
Manobo, Mamanwa, Higaonon, Banwaon, and Mandaya are the major tribal groups in Caraga Region.
The IP Summit conducted by DSWD's KALAHI-CIDSS was aimed to revisit the PAMANA IP-Community-Driven Development (CDD) program implemented in the CADTs as well as its impact to the tribal communities.
There are six CADTs in Caraga, namely: CADT 089 – Veruela and Sta. Josefa; CADT 117 – La Paz and Loreto; CADT 078 – Rosario and Tagbina; CADT 134 – Kitcharao, Jabonga, and Santiago; and CADT 048 – Kitcharao, Alegria, Tubod, Claver, Bacuag, and Gigaquit.
The summits were conducted in Sibagat for CADT 093 (May 18), in Kitcharao for CADT 134 (May 17), in Rosario for CADT 078 (May 18), in Alegria for CADT 048 (May 19), and La Paz for CADT 117 (May 20).
However, KALAHI-CIDSS Caraga is yet to conduct summit in CADT 089.
Through the Indigenous Peoples Rights Act (IPRA), CADTs are issued to formally recognize the rights of possession and ownership of Indigenous Cultural Communities/Indigenous Peoples (ICCs/IPs) over their ancestral domains as identified and delineated in accordance with this law.
PAMANA, under the Office of the Presidential Adviser on the Peace Process (OPAPP), is the government's framework for peace and development. It is implemented in conflict-affected communities, as well as in areas covered by existing peace agreements.
KALAHI-CIDSS (Kapit-Bisig Laban sa Kahirapan – Comprehensive and Integrated Delivery of Social Services) falls under the second strategic pillar of the PAMANA framework, which is building resilient communities. The project objective is to improve the access of KALAHI-CIDSS areas classified as conflict-affected barangays (CABs) to basic social services and responsive, transparent, and accountable local governments.