The Regional Committee Secretariats of the Department of Social Welfare and Development (DSWD) Field Office Caraga just conducted a 4-day Version 2.0 training to strengthen their capacity and functions at the Lime & Zest Kitchen Restaurant – Watergate Hotel, Butuan City, on May 4-7, 2021.
The four-day activity was participated by the regional representatives and/or focal persons of the Agency from the  Regional Committee for the Welfare of Children (RCWC), Regional Juvenile Justice and Welfare Council (RJJWC), Regional Inter-Agency Committee Against Trafficking-Violence Against Women and their Children (RIACAT-VAWC), Regional Inter-Agency Committee- Filipino Family, Regional Inter-Agency Committee- Senior Citizen, Regional Committee on Disability Affairs (RCDA) Regional Disaster Response Committee (RDRC), and Area-Based Standards Network (ABSNET).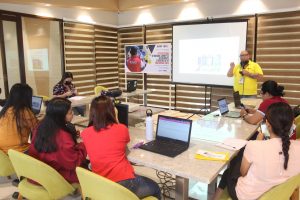 The training served as an avenue for the Secretariats to develop pertinent skills that are relevant and highly needed especially the demands of their work and function this pandemic time. Moreover, the participants were able to upgrade their related support skills that would be beneficial to ensure quality execution of their roles and responsibilities.
The 4-day training was composed of various topics to level up the skills of the participants. These topics include: Events Organizing and Management, Basics of Broadcasting, Resolution and Policy Paper Writing as well as Proper Meeting Decorum, and Basic Digital Skills: Video Production, Photojournalism.
These were discussed by distinguished speakers who are experts in the field, namely: Maria Cristina V. Soberano from the Technical Education and Skills Development Authority (TESDA), Jennifer P. Gaitano from Philippine Information Agency (PIA), Gemeniano B. Crisante, Jr. from National Economic and Development Authority (NEDA), and Marko Davey D. Reyes, the Regional Information Officer (RIO) of DSWD FO Caraga.
The Version 1.0 training was conducted last September 17 to 18, 2020 having its goal to acquaint the Secretariats with their roles and functions and to know the mutual goals of each committee in order to carry out their functions during the outset of the COVID-19 Pandemic.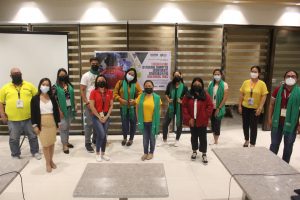 Considering that this challenging time dubbed as New Normal is yet to be reciprocally perceived by everybody, DSWD decided to conduct a Version 2.0 training in which the topics are more focused on ascending pandemic-resilient secretariats.
Despite the pandemic, DSWD FO Caraga is passionately crafting new ways in order to keep up in the changes brought by the pandemic and to devise new ideas in reaching and meeting the needs of the community and its beneficiaries.