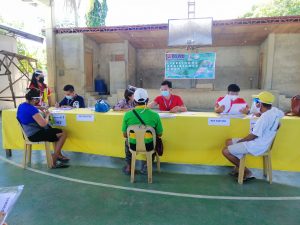 The Department of Social Welfare and Development (DSWD) Field Office Caraga has extended Livelihood Assistance Grants (LAG) to 710 families from Nasipit, Magallanes, and Cabadbaran City, Agusan del Norte on May 11 and 12, 2021, through the Sustainable Livelihood Program.
In Cabadbaran City, over 216 families have received the said assistance. While in the municipality of Magallanes, the DSWD-SLP has extended the livelihood assistance to a total of 255 families.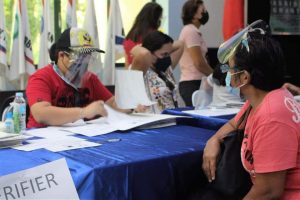 However, in the municipality of Nasipit, only 239 families out of 255 could claim the assistance because some of the beneficiaries reside in a barangay that is currently in lockdown. Once cleared, the remaining 16 beneficiaries can immediately get the grant.
During the release of funds, OIC-Regional Director Ramel Jamen and OIC-Assistant Regional Director for Operations Jean Paul Parajes were present and prompted the beneficiaries to use the grants wisely.
"We are aware that many have been affected by the pandemic. Unfortunately, our budget is limited, so we have to prioritize those who have been gravely affected. For those who have received the assistance, we are hoping that this assistance will help you and your families, and you will be able to manage this well. We urge you to aim for the success and sustainability of your respective livelihood projects," Jamen said.
Rosilda Sumagaysay, a 45-year-old beneficiary from Magallanes, shared that the assistance is an answered prayer to her and her family. Due to the pandemic, she had to stop selling coffee and bread and vending fish. Her husband also got shot to make matters worse, causing him to be half-paralyzed while fishing to provide for their family.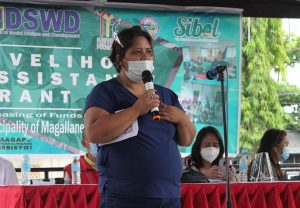 "Lisod gyud kaayo among kinabuhi kay sunod-sunod ang problema nga among nasinati sa niaging tuig. Nawalaan na gani mi og panginabuhian, na-disgrasya pa gyud akong bana. Dakong tubag gyud ni ang livelihood assistance (Last year, life had been difficult for us as we encountered multiple problems in a row. As if losing our livelihood was not enough, my husband also had to experience this mishap. The livelihood assistance will be a massive help to us)," Sumagaysay shared.
LAG is a recovery program initiated by the National Government to provide low-income families whose livelihoods or employments have been severely affected by the declaration of the community quarantine. The maximum amount of assistance allotted to each eligible family shall not exceed Php15,000.
Being the livelihood intervention program in the Agency, the DSWD-SLP's delegated to facilitate the implementation of this particular project.