In light of the COVID-19 pandemic, protecting the children has never been more emphasized. Within this context, the International Justice Mission (IJM) and the Justice Peace and Integrity of Creation (JPIC) supervised a week-long online Video In-Depth Interview (VIDI) training to frontliners handling cases of Online Sexual Exploitation of Children (OSEC) last April 26-30, 2021, with full support from the Recovery and Reintegration Program for Trafficked Persons (RRPTP) of the Department of Social Welfare and Development (DSWD) Field Office Caraga
VIDI aims to uphold the best interest of children by protecting them from potential re-traumatization. Other objectives in the conducted training includes (1) Understanding underlying policies in investigating and prosecuting OSEC cases; (2) Admissibility of VIDIs under the law in the context of the COVID-19 Pandemic; (3) Guiding principles in conducting forensic interviews to children; (4) Practice skills in conducting forensic interview of children in accordance with trauma informed standards and admissibility requirements under the law; and (5) Obtain stakeholders' insight and perspective on the use of VIDIs and other child protective measures.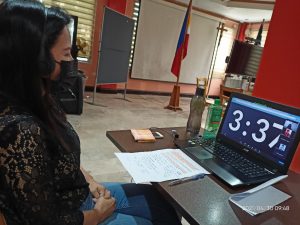 VIDI was further discussed as a recorded "inquiry or proceeding conducted by duly trained members of a multidisciplinary team or representatives of law enforcement or child protective services for the purpose of determining whether child abuse has been committed." In layman's term, the VIDI will serve as the evidence in lieu of the live victim's testimony during trial. Through this, the victim may need not to testify live during trial and face the perpetrators once more.
Studies have confirmed that these court appearances cause anxiety, re-traumatization and re-victimization in the children's part. Hence, VIDI is considered as an effective alternative measure to protect children against fear of having to face their abusers again.
The training was participated by law enforcers from Women and Children Protection Desk (WCPD), DSWD and LGU Social Workers who conduct assessment and interviews of children regarding any reported abuse including OSEC cases, as well as public prosecutors who utilize VIDI as evidence.
One of the highlights in the training was the mock interview session where participants experienced court hearings using actual OSEC Cases that once utilized VIDI as a prosecution strategy.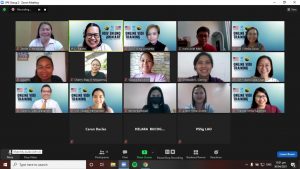 Currently, IJM, DSWD and other stakeholders are still working to mainstream this prosecution strategy. In the meantime, equipping the caseworkers in conducting a child forensic interview and videocapturing the interview are the overall design of the training curriculum seeks.