The Protective Services Division's (PSD's) Crisis Intervention Section (CIS) steered a consultation dialogue with the Assistance to Individuals in Crisis Situation (AICS) Service Providers of Surigao del Sur, last June 3, 2021, at Shacene Pension House and Restaurant, Tandag City,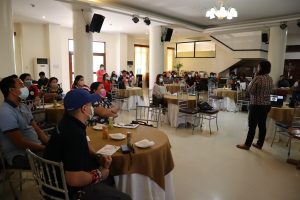 AICS is one of the flagship programs of the Department of Social Welfare and Development (DSWD) under the CIS and part of the DSWD's protective services for the poor, marginalized, and vulnerable/disadvantaged individuals, which has been implemented by agency for decades as part of its resource augmentation support to LGUs and other partners. The program integrates services or assistance for individuals and families in difficult situations, including the provision of medical, burial, educational, transportation, and food assistance.
DSWD's implementation of AICS through various assistance provided to the clientele system utilizes the service providers to ensure individuals in crises to receive the necessary assistance. These Service Providers include hospitals, clinics, pharmacies, and funeral homes. DSWD depends much on the service providers since there are instances where releasing outright cash to its clients has caused diversion for other purposes.
Atty. Geramer Durato, Legal Officer III discussed the Memorandum of Agreement (MOA) between the Department and the Service Providers, leading to the clarification of the functions of both parties.
In the middle of the open forum, various service providers raised their concerns to the Department; Sarah Rose Salingay, the Focal Person of the CIS, responded to the raised concerns, especially regarding the effect of the Mandanas Ruling on the providers.
Additionally, Jessie Catherine B. Aranas, PSD Chief, expressed her gratitude to the service providers for raising and leaving no issues during the activity.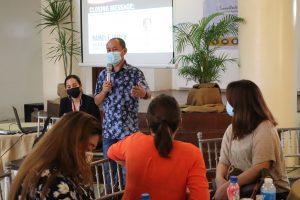 Ramel F. Jamen, OIC Regional Director of DSWD Caraga, reassured the service providers that DSWD Caraga will take necessary measures to address specific concerns to secure smooth transaction delivery of services, especially during the full implementation of the Mandanas Ruling.