DSWD Field Office Caraga held the hybrid 2nd quarter Regional Disaster Response Committee (RDRC) Meeting on June 25, 2021 at Lime & Zest Kitchen, Watergate, in this city.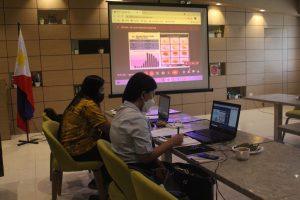 The said meeting was participated by the representatives from different government agencies namely: PAG-ASA, DOH, DepEd, AFP/PNP, NFA, PIA, DENR, DPWH, and DTI. Ms. Melanie G. Juan, the OIC-Division Chief of the Disaster Response Management Division (DRMD) of DSWD, facilitated the meeting on behalf of the OIC-RD Ramel F. Jamen, who also attended an equally important event.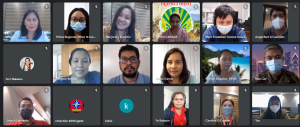 One of the objectives in the said meeting was the updating of the agencies' 2nd quarter accomplishments, and the status on the previously proposed related interventions of disaster response in the region. Updates of the weather and COVID cases status in the region was also discussed. This was to level-off all the programs and services in each respective agency to meet halfway for more relevant interventions. Thus, participants coming from different cluster agencies were able to identify the following areas for growth or actions to be taken in order to enhance its preparedness and response operations during disaster. Specifically, a conduct of a Barangay-Based Camp Management & Health Operation for selected flood-prone areas in Agusan del Norte and Butuan City was prepared, and the DENR was able to share plans of utilizing available wood materials for the repair and reconstruction of the damaged houses caused by previous typhoons.
Furthermore, an orientation on the DSWD's WiSupport technology, a wireless mental health and psychosocial support system, was proceeded at the later part of the meeting. This is to call all the partner agencies for support on the department's intervention on strengthening the mental wellness and holistic well-being of Caraganons.
Meanwhile, Ms. Juan also discussed that all efforts of the cluster member agencies must be well coordinated and systems integrated for the prompt and adequate delivery of services and assistance to disaster -affected populace. Thus, the need for the cluster members to meet quarterly to ensure efficient and harmonized response by concerned agencies in time of disaster.