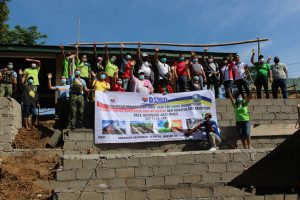 The Department of Social Welfare and Development (DSWD) Field Office Caraga spearheaded a 2-day Tree Planting Activities in the municipality of Veruela, Agusan del Sur on July 21-22, 2021. The activity, which was led by the Disaster Response Management Division (DRMD), through the Risk Resiliency Program- Climate Change Mitigation Adaptation & Mitigation- Disaster Risk Reduction (RRP-CCAM-DRR), planted 3, 550 seedlings; 1,200 of which were bamboo seedlings, 1,800 of assorted non-bearing trees, and 550 seedlings of golden trees – courtesy of the in-kind counterparts of both the Municipal LGU and the Provincial DENR-CENRO (Agusan del Sur).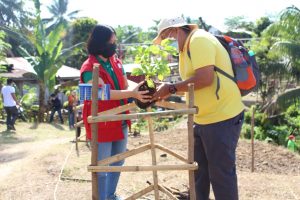 As identified by the Department of Environment and Natural Resources (DENR) as one of the areas along the 18 Major River Basins (MRBs) and 10 Principal River Basins in the country, Veruela is one of the areas prone to disasters such as typhoons, floods, and landslides. Having this hindsight, the Local Government of Veruela through the leadership of Mayor Myrna S. Mondejar never hesitated to participate in the implementation of the RRP-CCAM-DRR projects in the area.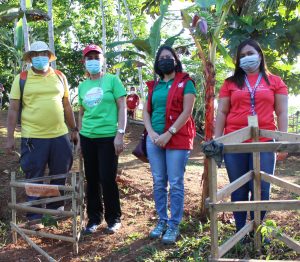 RRP-CCAM-DRR undertakings have been implemented aside from the tree growing activity in the different barangays in the Municipality such as Slope Protection through Retaining Walls, and Waste to Product Program Eco-Bricks Making. With this, the cash-for-work project has served a total of 1,100 beneficiaries in the municipality.
"I am indeed very grateful for the opportunity that the project has brought to our community. I am glad to say that this hard work that our people put into these projects are not in vain for this will be handed down to the next generation" Hon. Thelma Teresita A. Castulo, Brgy Captain of Brgy. Katipunan (one of the recipients of the RRP-CCAM-DRR projects) shared.