To fully understand the enhanced version of the Pre-Marriage Orientation and Counselling (PMOC), the Department of Social Welfare and Development (DSWD)- Field Office Caraga conducted the Learning and Development Interventions on Marriage Counselling Services on July 21-23 at Amontay Beach Resort, Nasipit, Agusan del Norte.
Attended by the Pre-Marriage Orientation and Counselling (PMOC) team members in the region, the activity, provided pertinent information about the various elements and factors that lead to the creation and revision of the unified Pre-Marriage Counseling (PMC) manual published by the Commission of Population (POPCOM) and DSWD. The activity also enabled the Local Social Welfare and Development Officers (LSWDOs) and other practitioners to improve the conduct of the PMC sessions.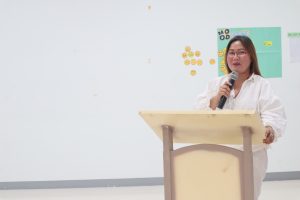 The PMOC is a flagship program of the government that designed to provide would-be couples on necessary information they need in performing their roles as husband and wife, prepare them on the responsibilities as spouses and future parents to their children, and to give them a better understanding of what marriage is.
In her opening remarks, OIC-Policy and Plans Division Chief Aldie Mae A. Andoy said that the agency led the enhancement of the second part of the PMOC manual on the PMC session.
"The PMOC manual was enhanced and updated to provide better opportunities to would be married couples, to discuss and compromise matters that would likely affect their relationship as married couples. The manual also laid out activities, procedures, and discussion points that would help on the process of identifying potential conflicts emanating from their individual differences and equip them with practical knowledge in nurturing similarities and resolving possible conflicts,'' Andoy said.
Ms. Andoy also highlighted the significant role of the PMOC team members in strengthening the family relationship through providing appropriate and practical inputs that would help the would-be couples.
"Your role is very important as an instrument to strengthen the family relationship as we also provide valuable support to the initiatives in policy development, program implementation, and help improve the delivery of social services especially now that social welfare services are fully devolved to the LGUs,'' she added.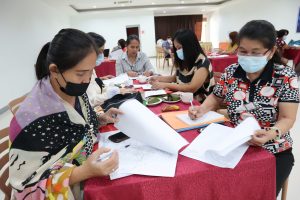 The 3-day activity tackled the legal basis and salient points of Joint Memorandum Circular No. 1 series of 2018, contents of the PMOC manual, and accomplishment of the Marriage Expectation Inventory (MEI) form.
As the lead agency for social protection and mandated to provide technical assistance and resource augmentation, DSWD partners with the Department of Interior and Local Government (DILG), Department of Health (DOH), Commission on Population (PopCom), and Philippine Statistics Authority (PSA), and has undertaken rigorous efforts to review and evaluate the PMOC to ensure that its content, design, and manner of its delivery is standardized and in line with the goal and purpose envisioned under the Philippine laws. ###(Social Marketing Section/DSWD Field Office Caraga)