The Department of Social Welfare and Development (DSWD) Field Office Caraga joins the National Nutrition Council in the campaign of raising awareness on the nutrition issue by educating the public on the first 1000 days campaign and the Philippine Plan of Action for Nutrition thru its weekly radio program held last week, July 9, 2021.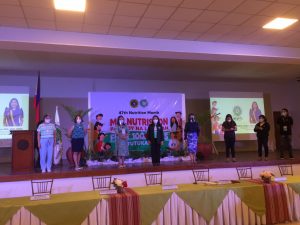 This year's 47th Nutrition Month Celebration stressed on the call of continued action to combat malnutrition even amidst this pandemic and encouraging parents to invest on the first 1000 days of the child (from pregnancy to infancy stage). This is also an opportunity to step up collaborated interventions of various stakeholders and inform the public on the most relevant nutrition issue as to how it can be addressed.
"We have heard a lot of food misconception these days. We need to keep on track be guided by the Philippine Plan of Action for nutrition 2017-2022. Let us also advocate on taking seriously the First 1000 days of life." – Maria Lea R. Alegarbes, Nutritionist and Dietician III, explained during the radio program interview.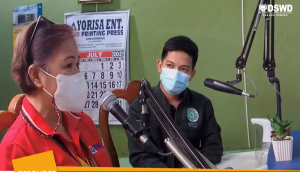 The Philippine Plan of Action for nutrition 2017-2022 gives priority to nutritionally affected individuals coming from the low-income families and communities with less access to resources and health, nutrition, social and other essential services. One of its strategic thrust is the Early Childhood Care and Development in the First 1000 Days intervention Package Program.
According to Raphael P. Ochavo, Nutrition Officer II of NNC Caraga, the nutritional problems affecting Filipinos today like stunting, wasting, obesity, micronutrient deficiencies and, hunger and food insecurity are caused by poor nutrition in the early life.
"During the First 1000 days which spans from conception up to 2 years old, this is an establishing stage for children in terms of their health, nutrition and developments. If we take heed to the call of having good nutrition, we can help the child's cognitive and behavioral aspects of development." – Alegarbes added.
With this the Department, together with the various stakeholders are intensifying its effort in the nutrition campaign guided by the PPAN as an overall framework driven by its objectives to reduce levels of all forms of malnutrition.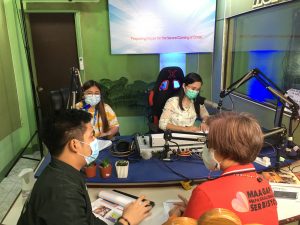 In fact, DSWD FO Caraga's OIC Regional Director Ramel F. Jamen, expressed his message of support in combating malnutrition during the launching of the Nutrition Month Celebration and it was learned that FO Caraga's 11th cycle Supplementary Feeding Program, commenced just in time on the kick-off of the month-long celebration.