BUTUAN CITY– In relation with the full implementation of the Mandanas Ruling, the Department of Social Welfare and Development (DSWD)-Field Office Caraga continues its effort to provide technical assistance to the Local Social Welfare and Development Offices (LSWDO) through capacitating its Regional Technical Assistance and Monitoring Team (RTAMT) members on the preparation of the Manual of Operations and Social Protection and Development Report (SPDR) on 9-12 November 2021 at VCDU Prince Hotel and Convention Center this city.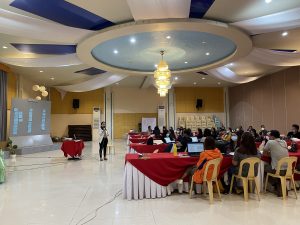 The training-orientation conducted in 2 batches, aims to provide an effective and efficient implementation of the DSWD Technical Assistance and Resource Augmentation (TARA) Program for LSWDOs and advancing its functionality as frontline service providers.
During the first day, the discussion is focused on the various parts of the Manual of Operation. The manual is the documentation by which an organization guides members and employees to perform their functions correctly and reasonably. It includes the approved standards procedures for performing operations safely to produce goods and provide services. While on the second day, General Information and Risk and Vulnerability Assessment under Social Protection and Development Report were discussed.
The SPDR is a vital tool in identifying the risks and vulnerabilities encountered by individuals, families, and communities that provide the basis to determine which among the risks and vulnerabilities are the priorities, given the government's limited resources. It's a tool for effective planning and budgeting process as well as for policy formulation and program development. It also serves as a useful reference in integrating social welfare and development (SWD) and social protection concerns in regional and local development planning.
After the training, the RTAMT, composed of members from the different divisions/sections from the Field Office, who are assigned per province, are expected to visit their area of assignments and guide the LSWDOs in administering the Manual of Operations and SPDR and guide the LSWDOs in undertaking risks-response gap analysis about the assessment of the poverty situation in their localities.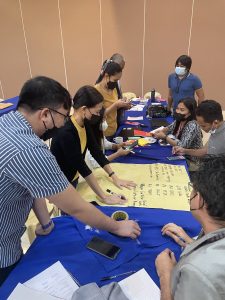 As to date, the agency is already done conducting various activities for internal staff and external partners in relation to the Devolution or the Mandanas Ruling, which includes the preparation of the Devolution Transition Plan (DTP) and accomplishing necessary annexes attached to the said documents. ###(Social Marketing Section/DSWD Field Office Caraga)