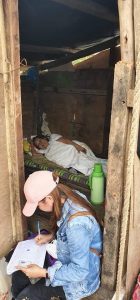 As part of the response for the Typhoon Odette affected seniors in the Islands, the Department of Social Welfare and Development (DSWD) Field Office Caraga, through the Social Pension for Indigent Senior Citizens (SPISC) Program, has conducted the 1st quarter Social Pension pay out to the municipalities in the Province of Dinagat Islands (PDI).
To thoroughly deliver the stipend even to the seniors residing in the remote islands, the payout was conducted in the island barangays of the municipality of Dinagat, PDI.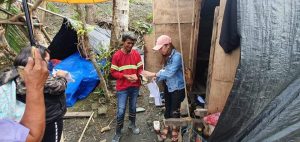 Unfortunately, due to transportation constraints and unpredictable weather, some of the seniors failed to get their pension. Thus, the paymasters of SPISC with assistance provided by the LGU initiated the door-to-door delivery of stipend for those who were not able to visit the payout venues.
With this, there are 1,056 Social Pension beneficiaries who successfully received their stipend. However, 60 beneficiaries were not able to get their pension because some of them are out of the town, deceased, or are admitted in the hospitals in Surigao City. In total, there were 28,834 beneficiaries who have received their stipend in Caraga Region.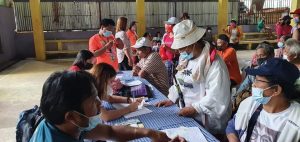 However, there are beneficiaries in some areas in Surigao Del Sur whose Social Pensions were delayed due to the LGU's restrictions prohibiting attendance of residents who are non-compliant to the government's vaccination program. As of this writing, the Department is in close coordination with the respective LGUs to discuss the said matter.