As part of the National Women's Month Celebration (NWMC) 2022, the Home for Girls (HFG) of the Department of Social Welfare and Development (DSWD) Field Office Caraga, commenced their Women's Month activity on April 1, 2022, at the Home for Girls Compound, Bonbon, Butuan City.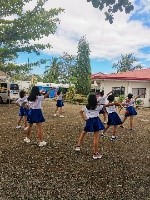 To formally open the said event, participants joined in the parade led by the drum and bugle corps , waving the campaign banner for the celebration. HFG residents were joined during the parade by the houseparent's and staff from the said center, including HFG Center Head, Marissa A. Garay.
"Paningkamotan nato nga inclusive ang mga activities nga atong pagahimoon. Kanunay nato nga i-apil sa atong decision ang advantages ug development sa mga kababayen-an ug mga batang babaye (We will try to have an inclusive celebration. We will always include young women in the decision making and ensuring development for women)." Garay said in her opening message.
Both residents and staff participated in the One Billion Rising Advocacy Dance to intensify their commitment to combat bias and discrimination among women and children.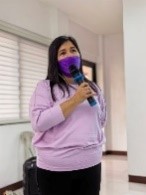 Prior to the closing of the 1-day activity, Sarah Rose Salingay, Social Welfare Officer II, served as Resource Person in the orientation of Sexual Orientation, Gender Identity, and Gender Expression or better known as the SOGIE Bill. Another discussion followed, led by Project Development Officer III Rose Diamante  who discussed the Anti-Bastos Law or the Safe Spaces Act to the participants.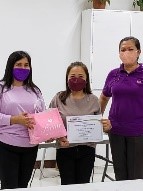 Through these orientations, houseparent's and staff learn more about all forms of gender-based sexual harassments (GBSH) committed in public spaces, educational or training institutions, as well as online spaces. Thus, empowering them to raise awareness on these kinds of issues and engage in activities that contribute to the development of every woman is necessary.
As DSWD continuous to strengthen its commitment and efforts to stop discrimination and promote gender equality, the agency aims to impart knowledge on its staff and residents about issues and concerns about the rights of every woman and child to ensure that the clients they serve are well protected.
The HFG is one with the DSWD family in expressing the core message for the Women's Month celebration – "WE Make CHANGE Work for Women."#