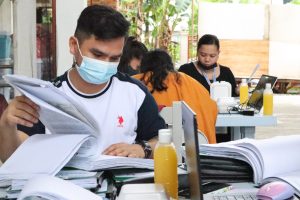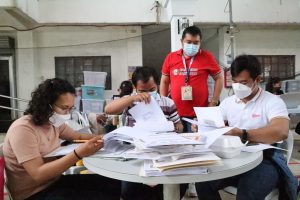 In order to gauge transparency and accountability procedures in the utilization of community grants, DSWD KALAHI-CIDSS Caraga conducts a Regional Fiduciary Review Workshop on April 5-6, 2022, at the Field Office, Butuan City.
The same activity was conducted on April 4-5, in the municipality of San Francisco, Agusan del Sur province.
The Fiduciary Review is a control mechanism to ensure correctness, consistency, and completeness in all transactions in adherence to program guidelines. It is a mechanism to detect red flags and uphold the Agency's integrity.
The workshop aims to check the procurement activities and financial disbursements if they are done correctly by the communities. It is conducted to assess the development of these actual reviews at the municipal level where the KALAHI-CIDSS Caraga expects to find minimal findings to disbursement vouchers.
Moreover, the activity ensures that procurement procedures is conducted based on the provisions set in the RA 9184, Community Based Procurement Manual, and such fund is utilized according to the provisions and guidelines set in the Government Accounting Manual, Community Based Financial Manual, and related Commission on Audit (COA) circulars.
KALAHI-CIDSS or the Kapit-Bisig Laban sa Kahirapan – Comprehensive and Integrated Delivery of Social Services is one of the poverty alleviation programs of the government. It uses CDD (Community-Driven Development) as the over-all community development approach and strategy. The CDD approach ensures that development priorities are addressed in a participatory, collective, inclusive, and in demand-driven way.